Located in Austin, CO. We offer AKC English Bulldog puppies for sale to approved homes. Our Bulldog puppies have Champion lines, are short, stocky & thick as well as coming in a variety of colors such as red, red brindle, white, fawn, fawn brindle and sable which carries the black gene. Many litters are 3rd & 4th generation JonesBoyz Bulldogs!!!
Call Kriss Jones @ 970-234-1595 to discuss his Bullies!
*Be sure to read our puppy care, guestbook pages & health guarantee pages, all found under the information tab
**Our English Bulldog puppies come to you examined by us and/or a licensed veterinarian, up to date on their vaccines & dewormings. A 1 yr. health guarantee is given if the puppy price is $2000 or greater. Also, we are very proud of the fact our Bulldog puppies are pet door trained to eliminate outside since 6 wks. of age. See who else offers this? It really helps in the training process.
*Be sure to read our Health Guarantee & Puppy Care pages.

We have a Paypal link on the "information" page or can take credit card information over the phone, per text or email.

Smackdown our English Bulldog female has this litter by Pookie born August 6, 2020 ready October 1, 2020 @ 8 weeks of age!
"Paul" AVAILABLE $3800 Red Brindle/White Black Mask male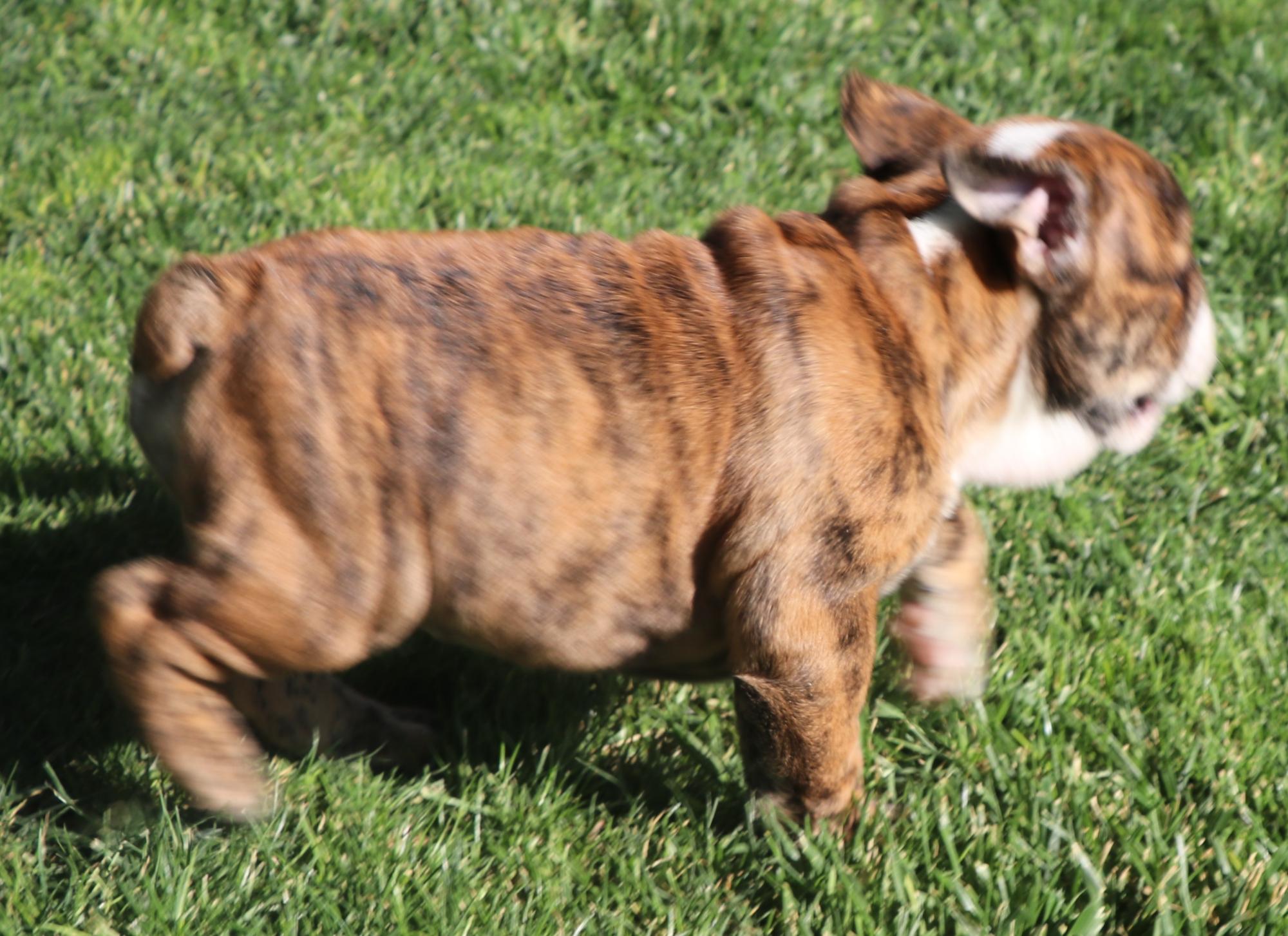 Maddie our red brindle black mask female has this litter with Elvis our black-tri English Bulldog. Puppies born October 2, 2020 ready November 27, 2020 @ 8 weeks of age.
NEW VIDEOS POSTED 10/20/20
"Echo" GOING HOME TO ADAM & KARLYNN S. OF GRAND JCT., CO $3800 Red Brindle/White male
"Elvis" AVAILABLE $3800 Red/White Black Mask male
"Einstein" RESERVED BY LYNETTE F. OF LONGMONT, CO $3800 Red Brindle/White Black Mask male
"Evie" WILL BE GOING HOME TO JEFFREY G. OF LAKEWOOD, CO *Back for a 2nd 7 years later :) $3800 Red Brindle/White Black Mask female