*Our Miniature Dachshund pups always come with dewclaws removed, up-to-date on their vaccines & dewormings, also with 1 yr. Health Guarantee if $1000 or more. Be sure to read our Puppy Care page for preparation as well as our Guestbook pages from our many happy new families! Puppy care & Health Guarantee are drop down pages found under INFORMATION above. Early deposits of $250 will reserve your puppy. PAYPAL LINK IS ON INFORMATION PAGE. Also have Venmo & Zelle or can take credit card information over phone, text or email.
Available Miniature Dachshund puppies pictured below in Austin, CO 81410:
Call or text Kimberly Jones at
970-234-1596 to discuss her Dachshunds
Our email: info@dandydogs.net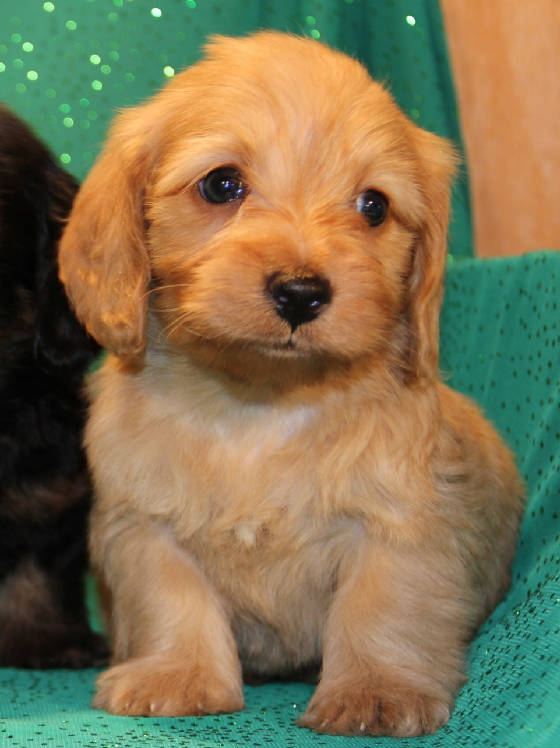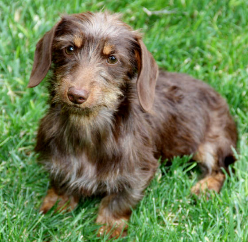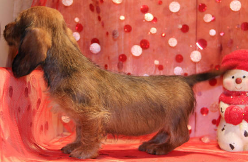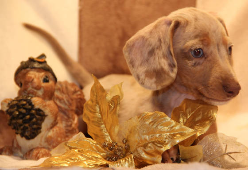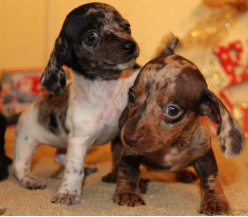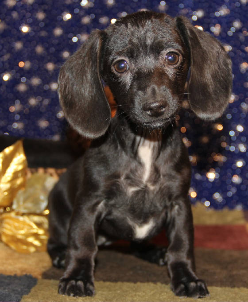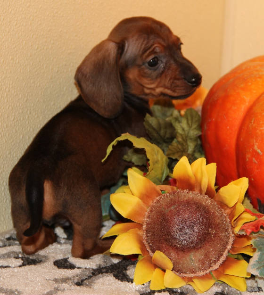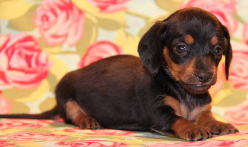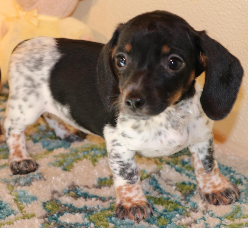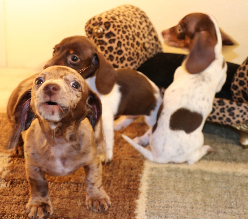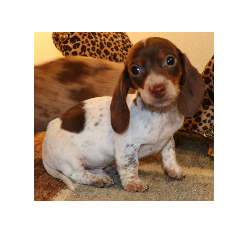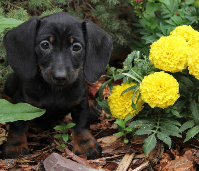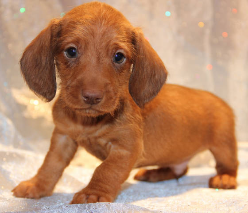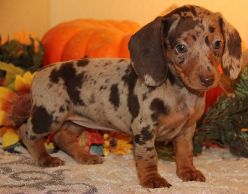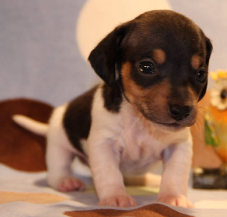 Miniature Dachshunds, known by many names: Dachsies, Doxies, Weiner Dogs & Hot Dogs are truly a delightful little breed. Brave little individuals who love people. Never seem to know a stranger. Hysterical to watch as they run being propelled by their tail. You can tell they are having FUN!
It's easy to see why they come in so many colors (black, black/tan, black/cream, red, red sable, chocolate, chocolate/tan, blue, blue/tan, Isabella, Isabella/tan, English cream and wildboar) and patterns (Brindle, Dapple & Piebald (all these patterns come in all colors)) and hair textures. You can't have just one! But how do you decide? Smoothcoats are no work at all. A true wash-n-wear dog ever so well-built. Longhaired need minimal grooming, mostly just behind the ears, though so worth it when you get to pet that amazingly silky soft coat. Wirehaired are just so darn adorable with easy care. Kinda got that gruffy, grumpy look going but we are finding them to be the sweetest natured of them all.
Miniature Dachshund puppies in Delta County, Austin, CO for sale, Mini Dachsie puppies for sale in CO, Dachshund puppies in CO, Dachshund puppies for sale in CO, Mini Dachshund puppies in Austin, CO, Breeders of Miniature Dachshunds in Austin, CO, Puppyfind.com, Breedersclub.net, NextDayPets.com
VIEW OUR STUD AND DAMS PAGES BY CLICKING ON MINIATURE DACHSHUND PUPS. DROP DOWN BOXES WILL APPEAR FOR THOSE PAGES.
*Found in Compliance again with PACFA (CO Department of Agriculture) on 10/24/18 and 11/14/19
Our AKC inspections began in 2006. PACFA since 2010.
OUR BEAUTIFUL PAST MINIATURE DACHSHUND PUPPIES BELOW :)
PAST MINIATURE DACHSHUND PUPPIES WHO HAVE FOUND THEIR FOREVER HOMES!!!
Many more customers have shared their stories on our Guestbook pages under the "information" tab!
She went to see Dr. Hellman today. He is considered about her weight (only 2 lbs.). She overall healthy. She got a booster shot today. I had the stool test done..All checked out well. I have will put weight on her. I will keep on eye on it. My Vet wants me to make sure she eats every two to four hours. She was truly lovedby my vet and staff. I changed her name to Emmie Lou. I will take exceptional care of her. So have have two girls, Susie Q and Emmie Lou. Thank your for everything.
I hope I am not bothering you with my pictures and videos. I just love her so much.
She spends every minute with me. She is getting spoiled.
It's going great! He's crazy but we love him! Him and Doug are best friends
Hey Kim! Malone is doing wonderful he ate almost right away after his flight and is drinking water about every hour. He slept pretty much all night and has already started going #2 out side when we take him after feeding. He is a wonderful loving little boy and we could not be happier.
We are going to try and get him to the vet on wed. And plan to have him chipped and neutered within the next 4 weeks.
Little Woody from Chicago update. He is as handsome as ever. Sleeps all night without moving. Every day he wakes up in a good mood. Good watchdog. Incredible soccer player with the small ball could play for hours. Very ferocious on walks with any dog bigger than him. But we are working on this. His health is good. He is a cute little character. Everybody knows Woody.
I just wanted to give you an update on Chip. He went to the vet last Thursday and the vet said he is "perfect". Which we already knew. He is such a smart puppy too. He has had only 1 accident in the house so far. He has been going potty in the same spot outside and looks forward to the treats every time! He is getting up once a night to go potty and sleeps to about 7:00am. We feel so lucky! He has such a great personality too! He loves lots of attention and loves fetching things. Thanks again for such a great puppy!!
Keep scrolling down for past puppies and customers updates!
Hi! Everything went smoothly on the ride back - he only whimpered about 30 min and he was in my lap most of the drive. He is adorable and loving every minute. I've been thinking about his brothers - not sure we need another but keep me posted if the don't sell. Thanks again for such a smooth process and adorable puppy.
Thanks! At the vet!
He's doing great.
Just wondering. Juniper went for a checkup mid September '19 at 15 months old. She was in perfect health but only weighed 6.9 pounds. Is that normal for your puppies? The vet said he thought she looked great.
Many upcoming litters listed below!!! The expected dates can definitely go past the one we state. Many of the breedings go on for a week or more.
She's such a sweet girl and just made it to 6 months old! She learned how to play fetch this week! She loves her toys, chewing on bully sticks, and her sleep. She's such an awesome little puppy.
Natalie S.
Thank you so much! I'll keep an eye out for it. Everything is going great! Winston has been a wonderful addition to our family. Can't thank you enough!
Theresa S. of Denver, CO
I would like to thank you for a wonderful puppy. I adopted Ranfield who is a silver/black long-haired mini dachshund. From the very first night he immediately went to sleep when the lights were turned off. He is 7 months now and is very smart. He is able to sit, give me his paw, roll-over, back up, jump for a high five and only understands German. His name is Huckleberry He has a very humorous character. Here's a pic of my buddy. Marti
We are home and so happy! She eats like a champ (or a dachshund) and is totally a cuddle bug. Thanks so much again.
SCROLL DOWN TO SEE
Upcoming Miniature Dachshund litters:
Early deposits of $250 are being accepted to reserve a future puppy. Deposits are Non-refundable but can be transferred to another litter.
1st deposit Sherly H. of Decature, GA wanting an Isabella/tan dapple of Ollie. *will be her 3rd.
2nd deposit Miguel & Shannon L. of Espanola, NM wanting a 2-tone smooth male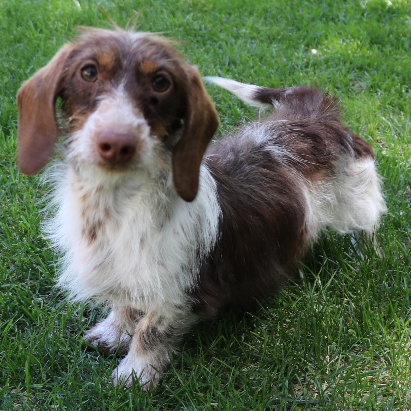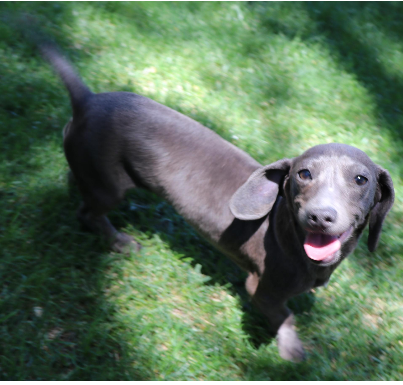 Hot Fudge Sundae our chocolate/tan piebald wirehair female bred Whiskey our chocolate/tan dapple smooth male. Miniature Dachshund puppies were born October 15, 2020 ready @ 8 weeks of age on December 10, 2020!
Blue Skye our blue smooth Miniature Dachshund female bred Ollie our Isabella/tan Dapple smoothcoat male. Litter born October 16, 2020 ready December 11, 2020 @ 8 weeks of age.
Amy L. of DelNorte, CO has a deposit on a black male or female from JoJo. *Will be her 2nd from us!
Rayna our chocolate/tan dapple smoothcoat Miniature Dachshund female has bred Ajax our black/tan brindle cheeked smoothcoat male. Litter born October 26, 2020 ready December 21, 2020 @ 8 weeks of age!
Opal our Isabella/tan smoothcoat Piebald Miniature Dachshund bred our red smoothcoat Mr. Bean. Litter of 4 large puppies born November 18, 2020 per emergency c-section. Ready January 13, 2021 @ 8 weeks of age.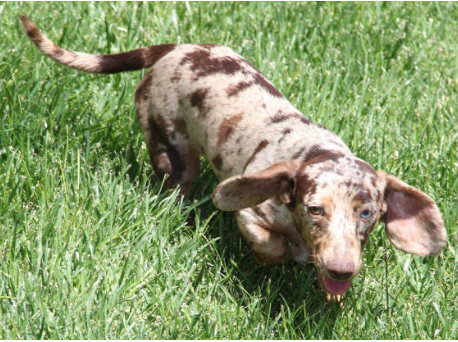 Goldilocks our black/silver/tan dapple longhair Miniature Dachshund has bred Baxter our black/cream longhair male. Longhaired puppies expected December 27, 2020 or after.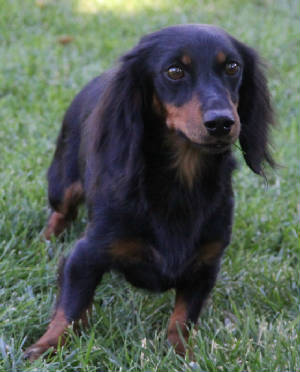 Georgia Sweet Pie our chocolate/tan piebald smooth Miniature Dachshund female has bred Tuxedo our black/silver/white Dapple blue-eyed smooth coat male to produce puppies December 6, 2020 or after!
DeeDee our black/tan longhair Miniature Dachshund female has bred Ollie our Isabella/tan dapple blue/green eyed smoothcoat male to produce puppies December 6, 2020 or after!
Harper our Isabella/tan Piebald smoothcoat Miniature Dachshund female has bred Tuxe our black/silver/white blue eyed dapple smoothcoat stud. Puppies expected December 14, 2020.
3 litters of Christmas pupppies & 1 shortly after!!!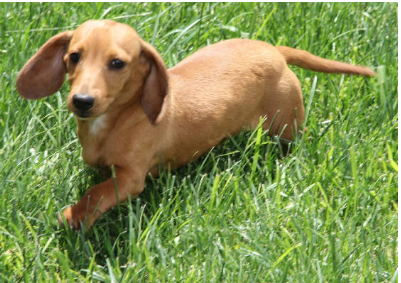 Indy our red (carries for cream) smooth Miniature Dachshund female has bred Tigger our Blue/tan brindle smooth male. Puppies born November 7, 2020 ready January 2, 2021!
"Stitch" NOW NEWT RESERVED FOR SAMMI W. OF CO $1500 Isabella/tan wirehair male
"Stanley" RESERVED FOR BARBARA F. OF DENVER, CO $2000 Isabella/tan Piebald wirehair male
"Sparky" NOW LOUIS RESERVED BY JULIE F. OF GREELEY, CO $2200 Isabella/tan Piebald w/ Dapple wirehair male
"Seamus" RESERVED BY STACEY M. OF MOAB, UT $3000 Chocolate/tan Dapple wirehair male
"Otto" RESERVED FOR JANE S. OF JOHNSTOWN, CO *WILL BE HERE 4TH $3000 Blue/tan Dapple smoothcoat male
"Olivia" RESERVED FOR ANA F. OF KEYBISCAYNE, FL $3000 Blue smoothcoat female
2nd deposit from Emily S. of Royersford, PA *wanting a black/tan smooth female
3rd deposit from Betsy W. of Steamboat Springs, CO *wanting a solid or 2 tone smooth female
1st deposit on longhair dapple female from Lisa & Kevin M. of Highlands Ranch, CO
2nd reservation on a female for breeder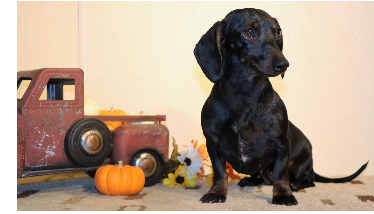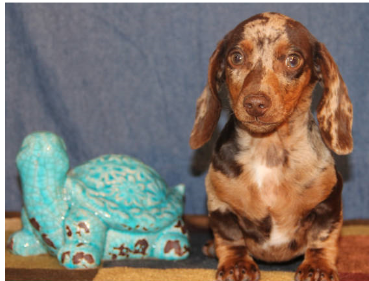 Jennie our black/tan brindle cheeks Miniature Dachshund smoothcoat bred Whiskey our chocolate/tan dapple smoothcoat male. Smoothcoat puppies expected December 27, 2020 or after.
"Raley" RESERVED BY NED L. OF PARKER, CO Chocolate/Tan smooth male $1750
Black/tan smooth female RESERVED FOR MARTIN & KARA OF ORCUTT, CA $2200
Chocolate/tan smooth male RESERVED FOR MICHELLE J. OF LITTLETON, CO $1750
Dark Red Brindle smooth female RESERVED FOR ZULEIKA C. OF GARDEN CITY, KS $2800
Red Brindle smooth male AVAILABLE $2500
Reeses our chocolate/tan smooth Miniature Dachshund female has bred Ollie our Isabella/tan Dapple smooth male. Puppies were born November 19, 2020 ready January 14, 2021.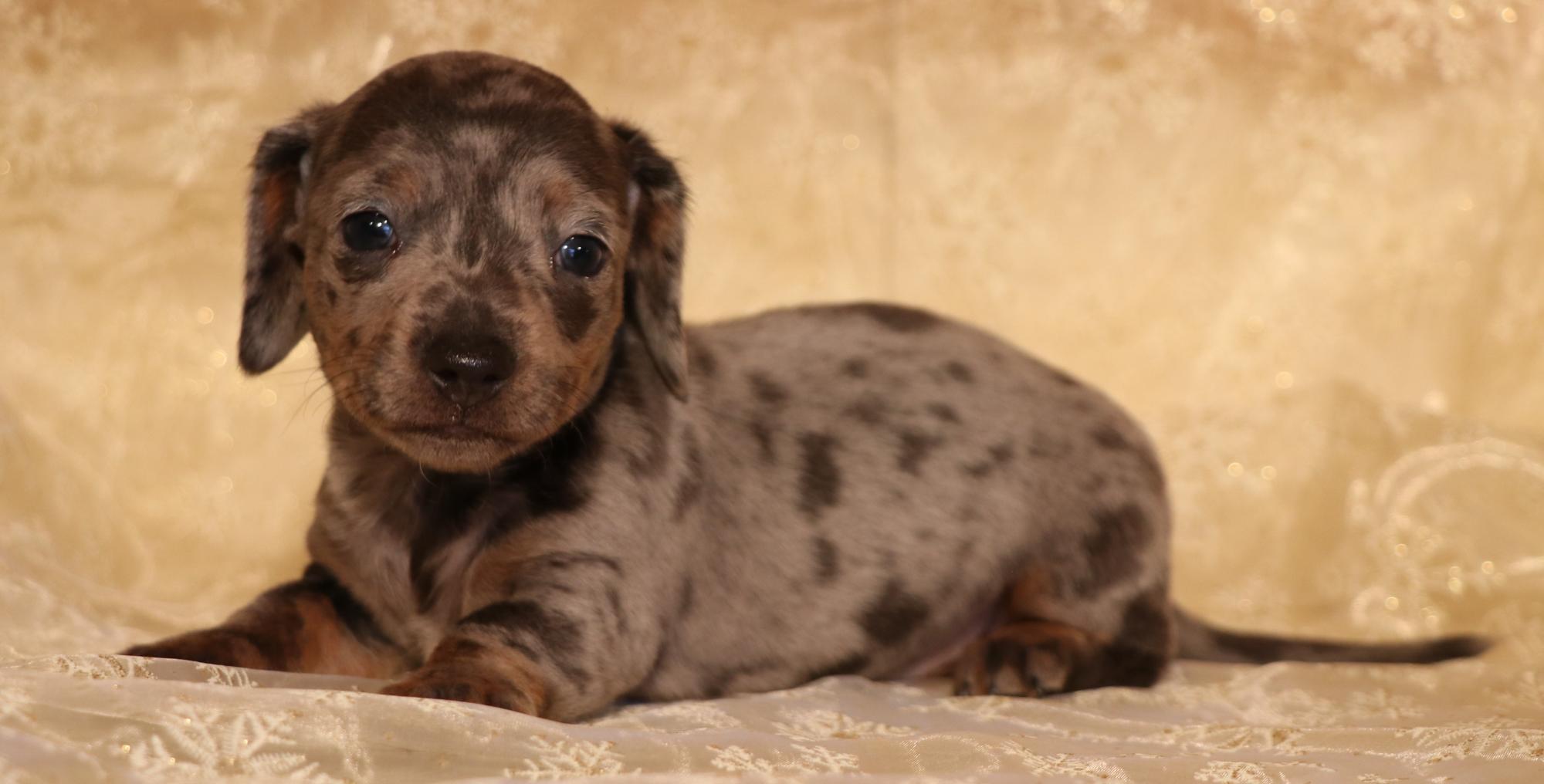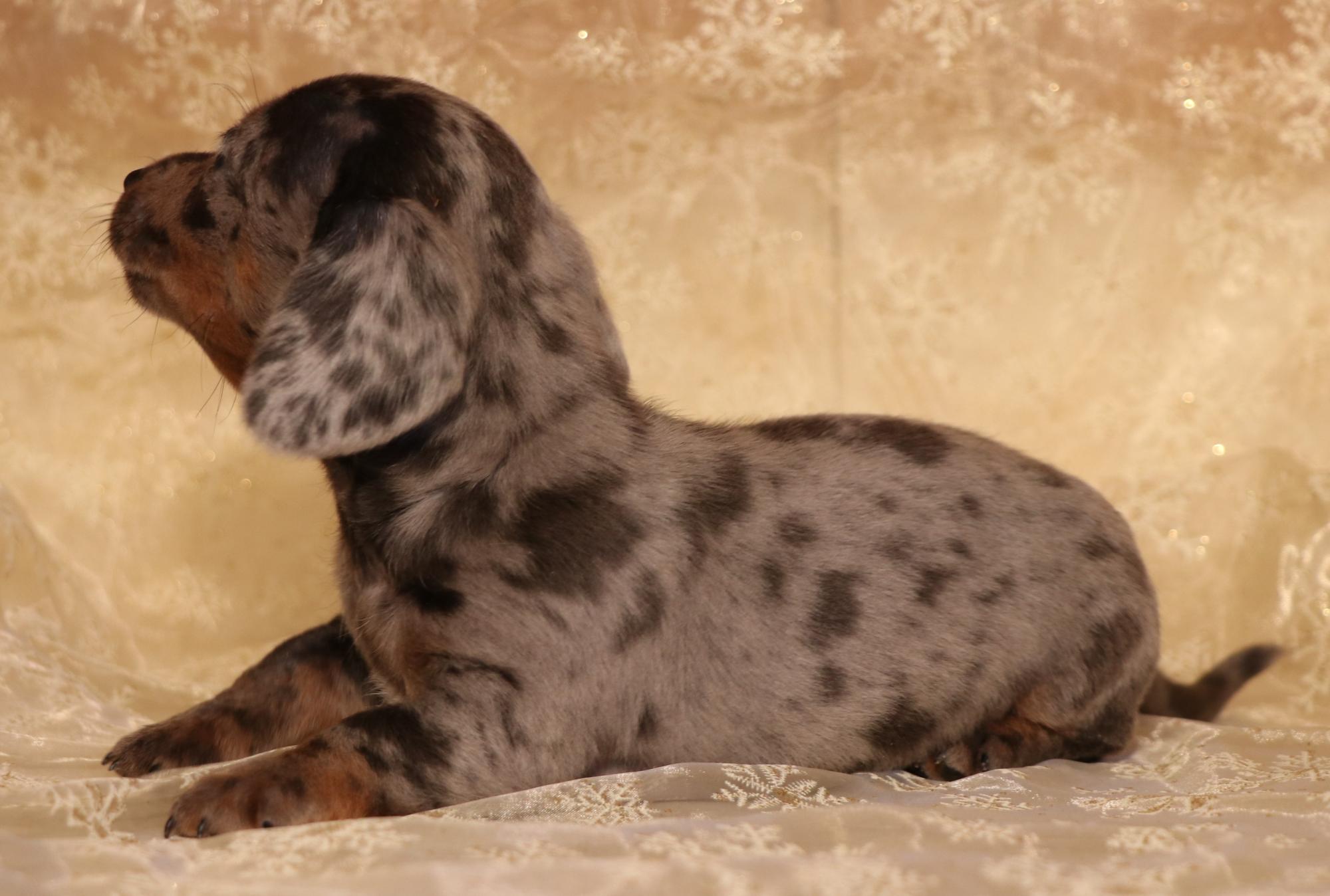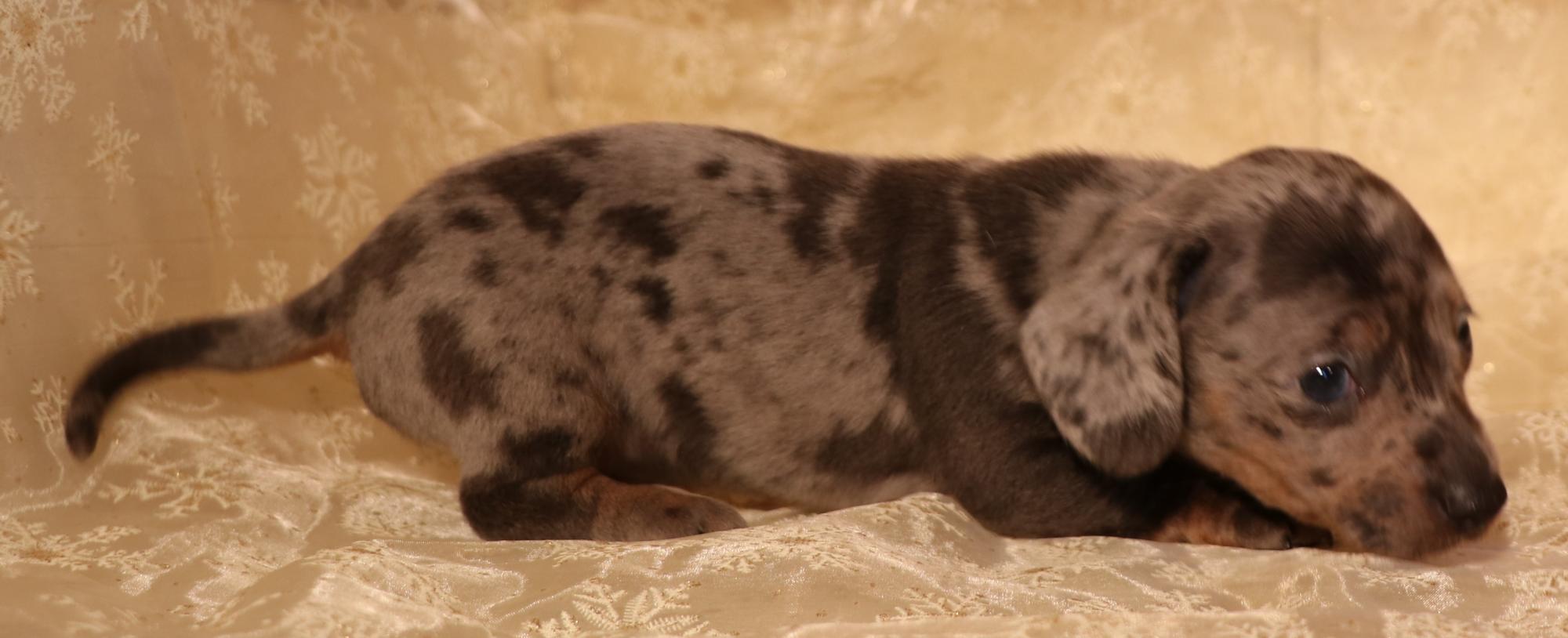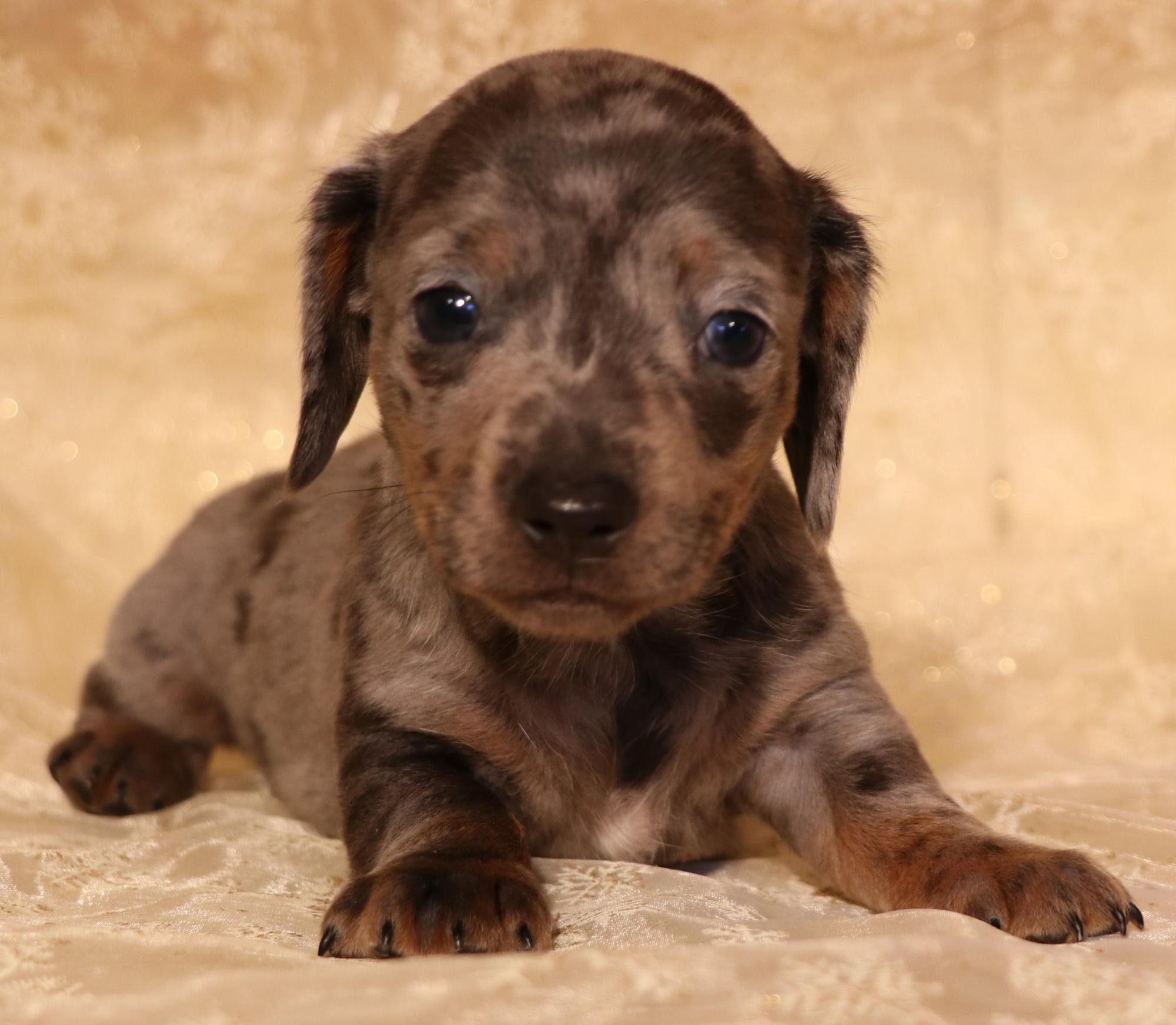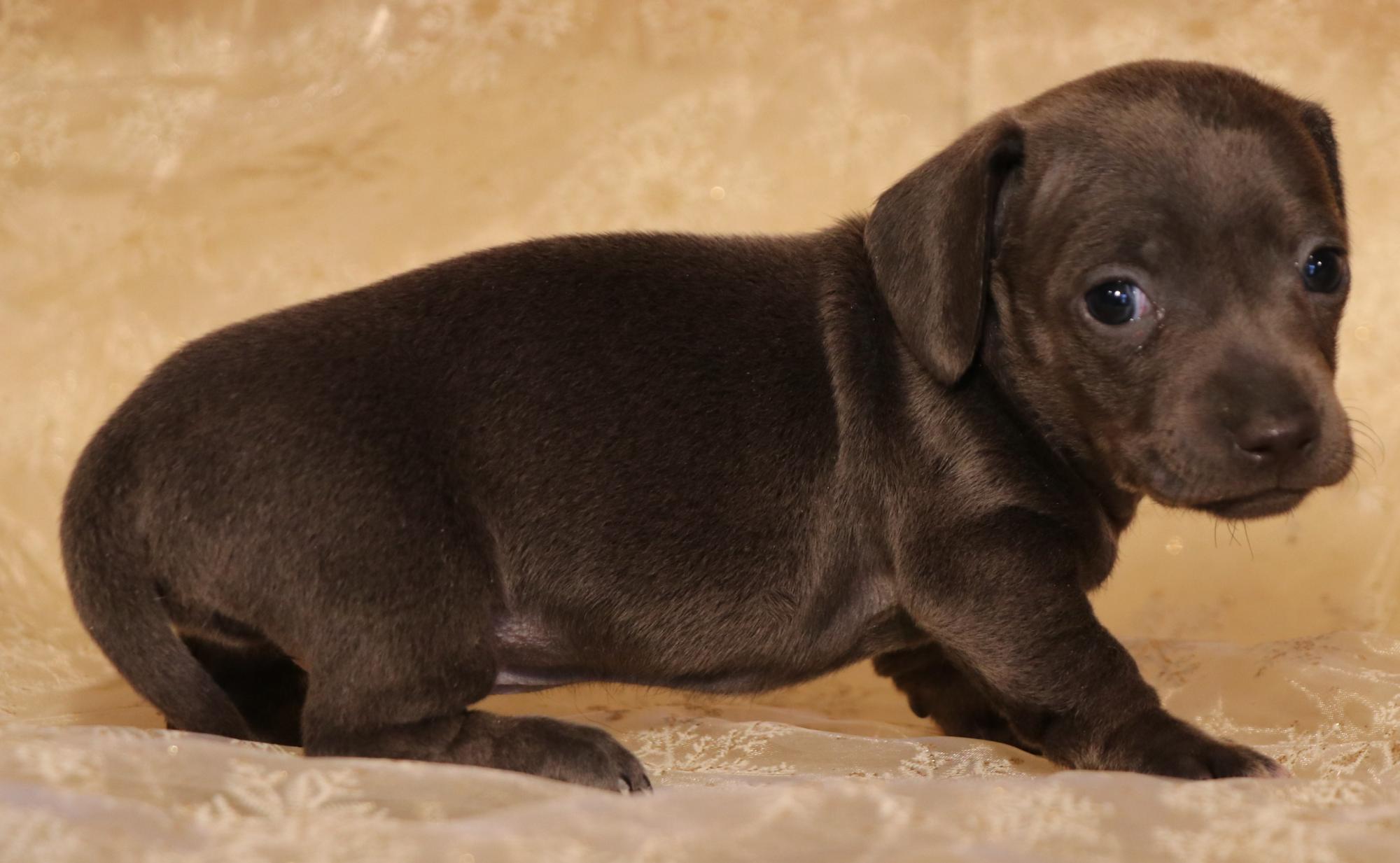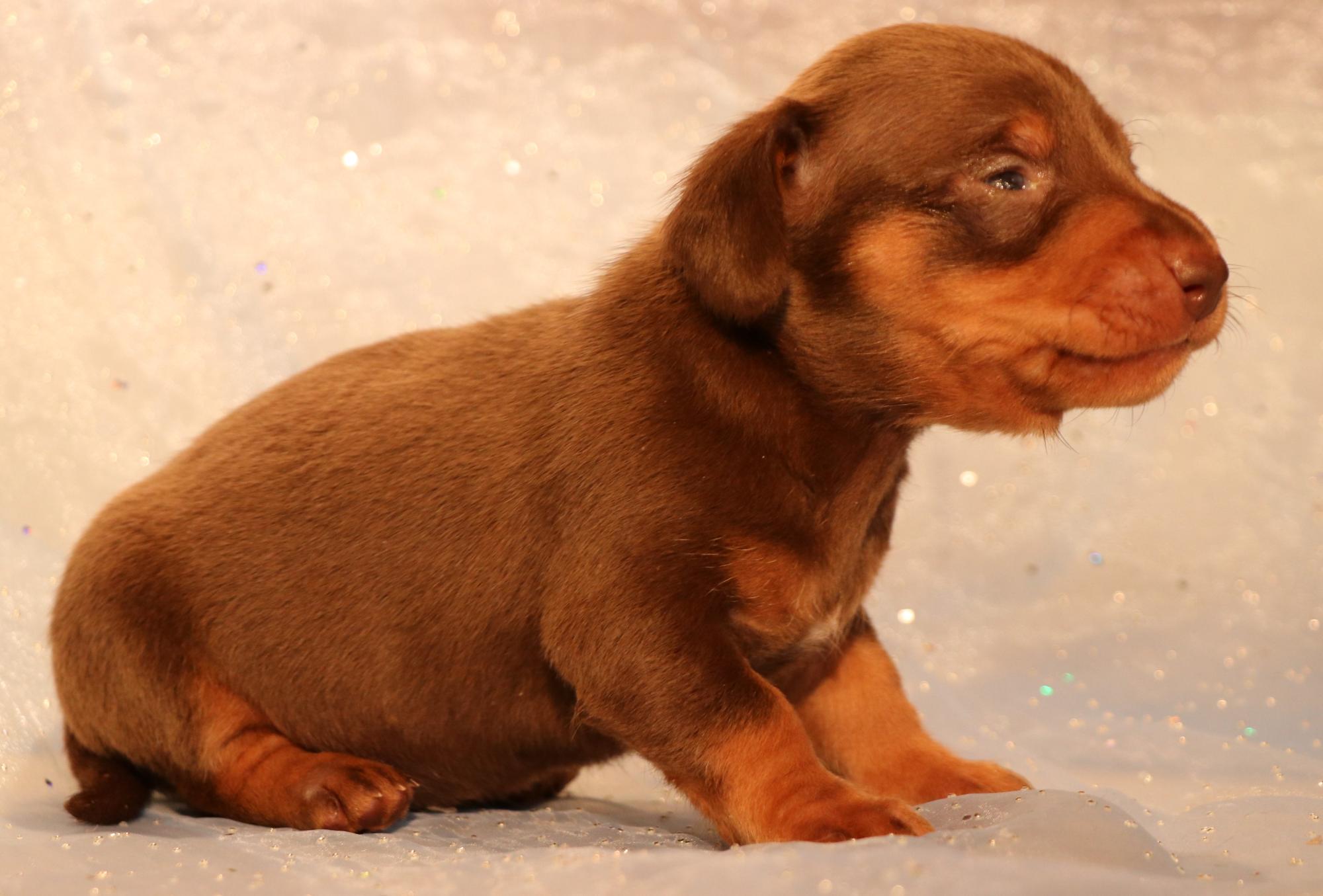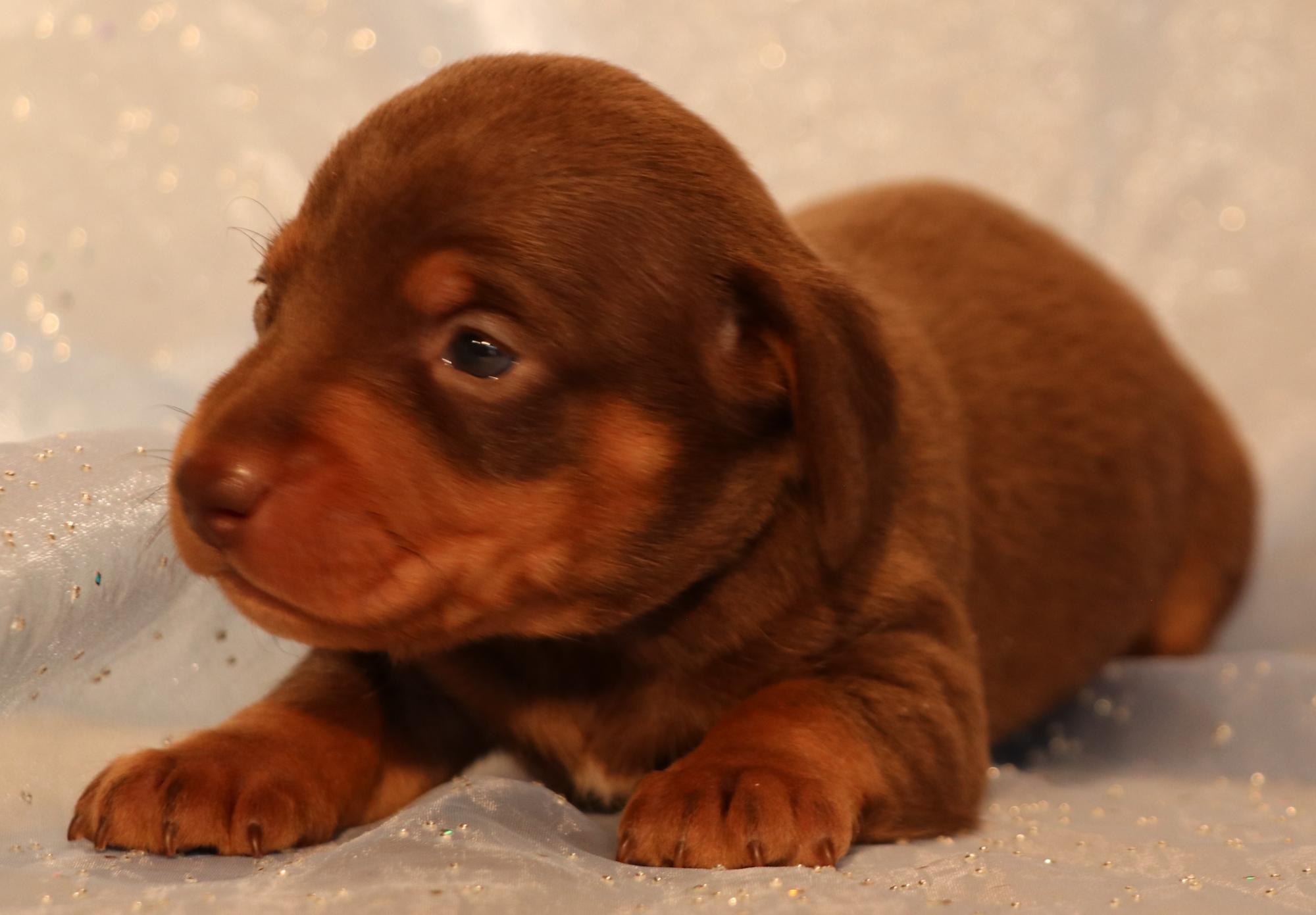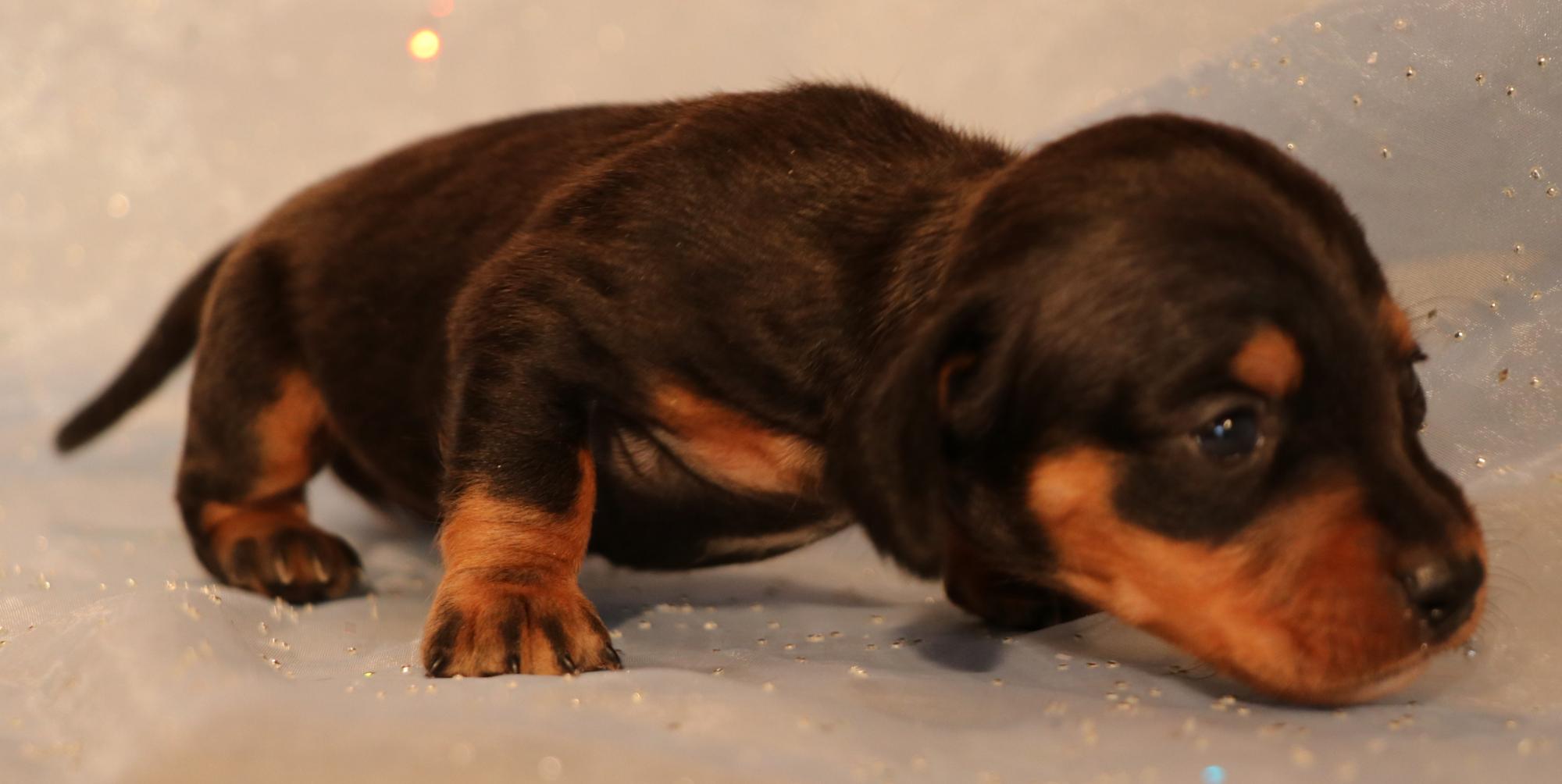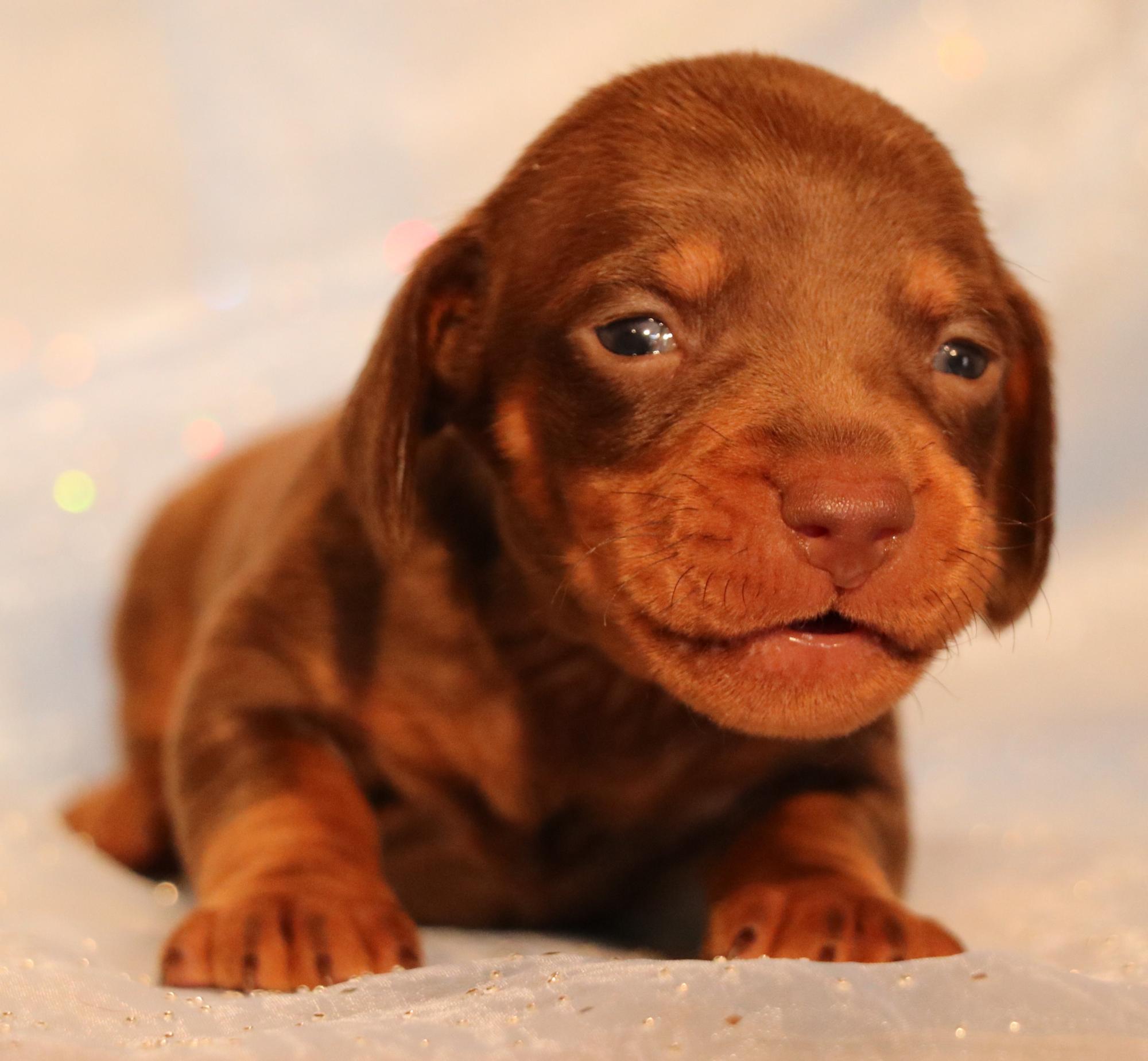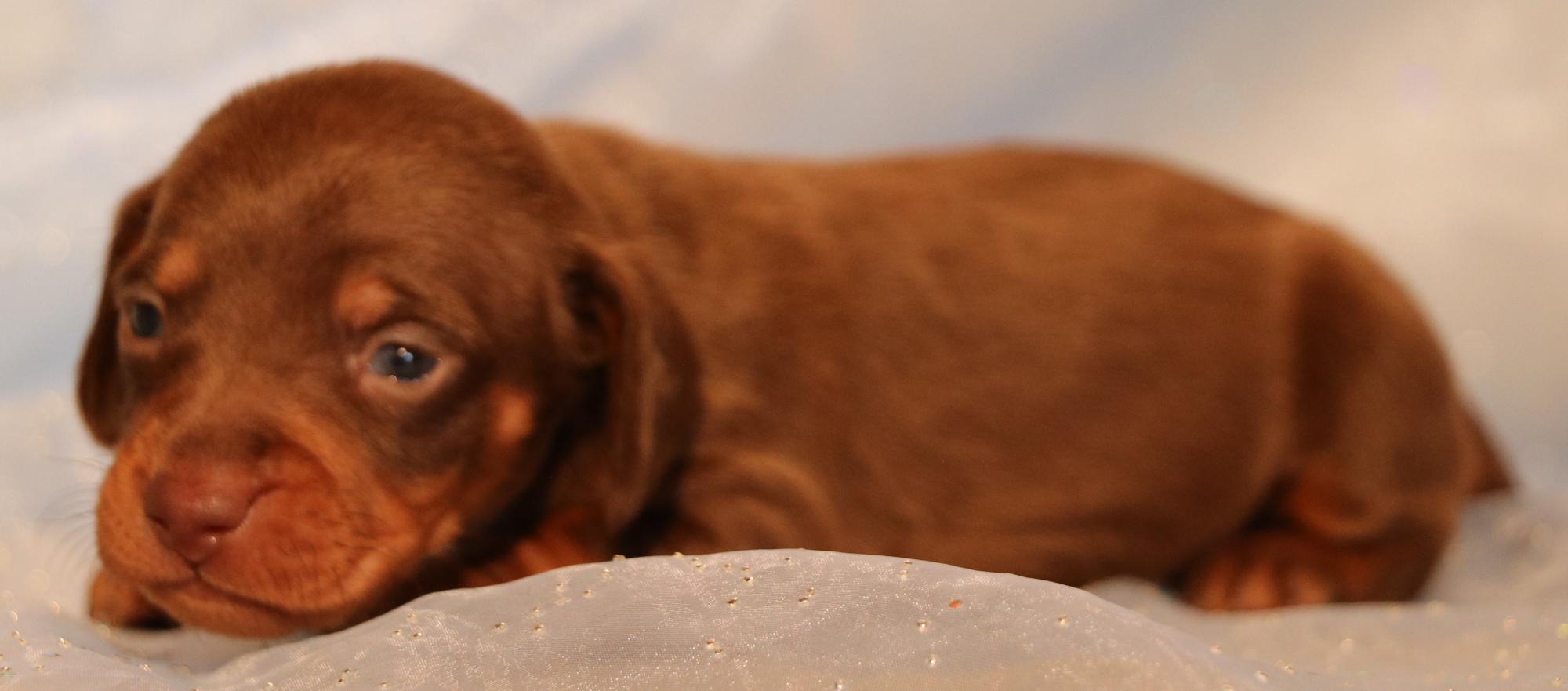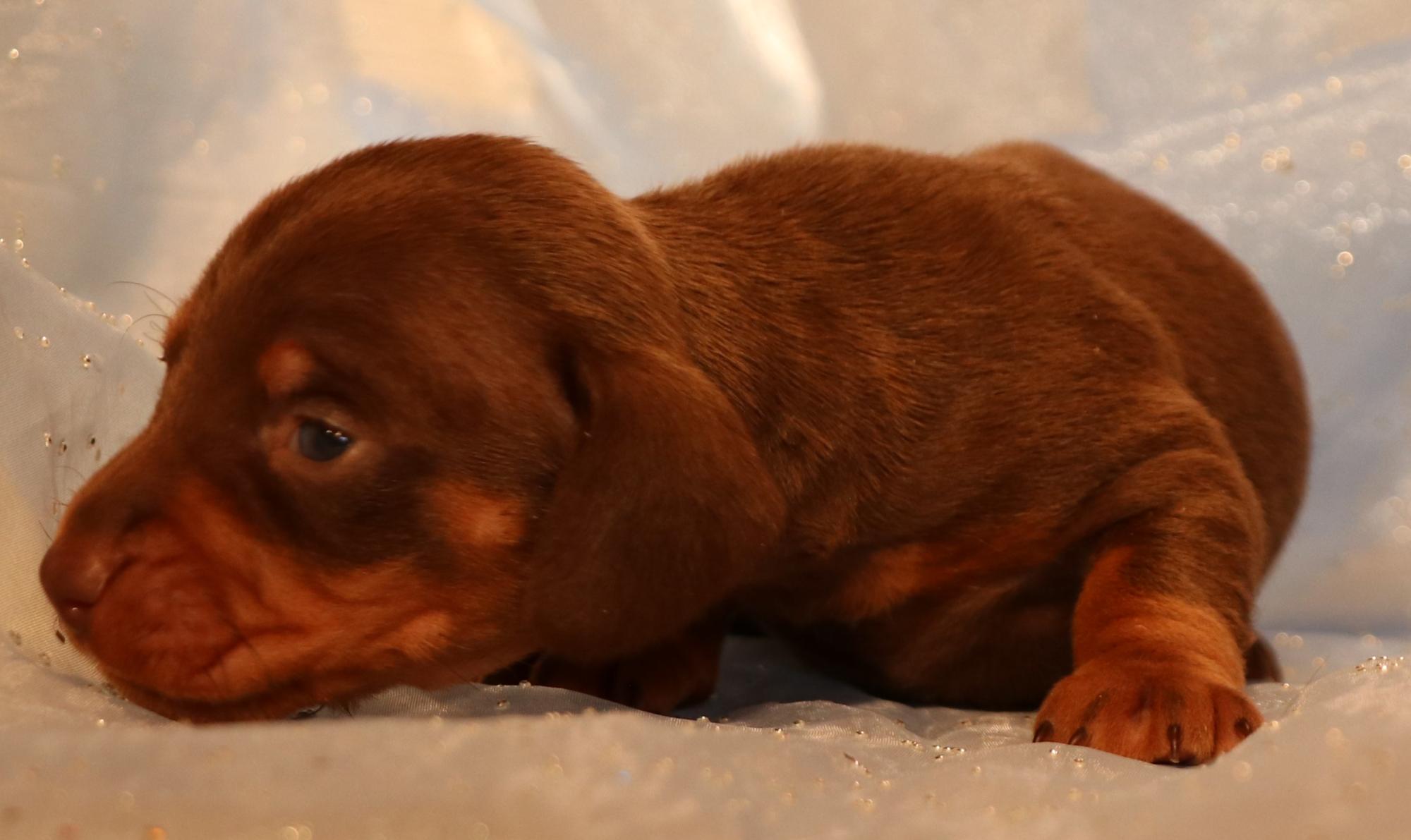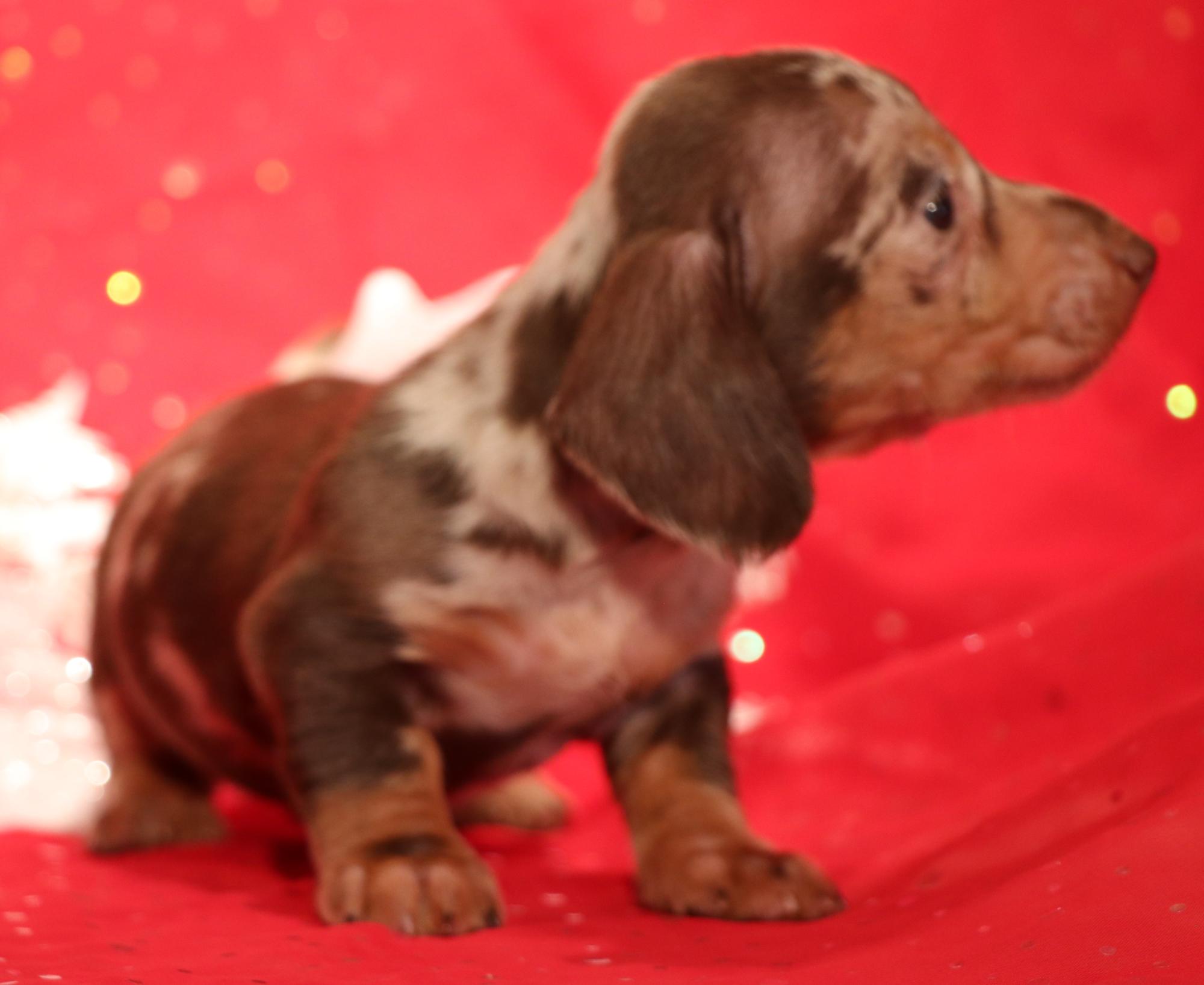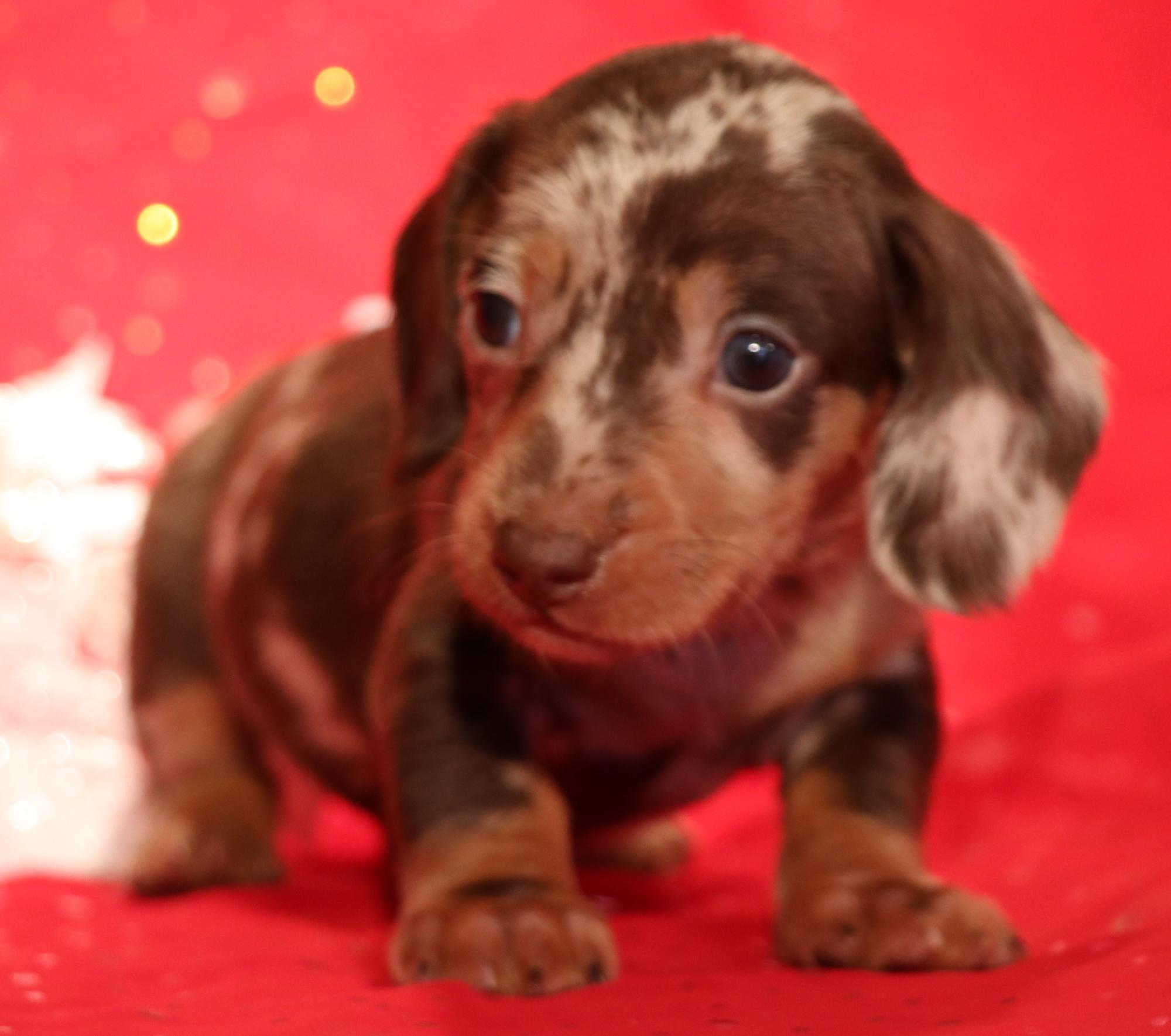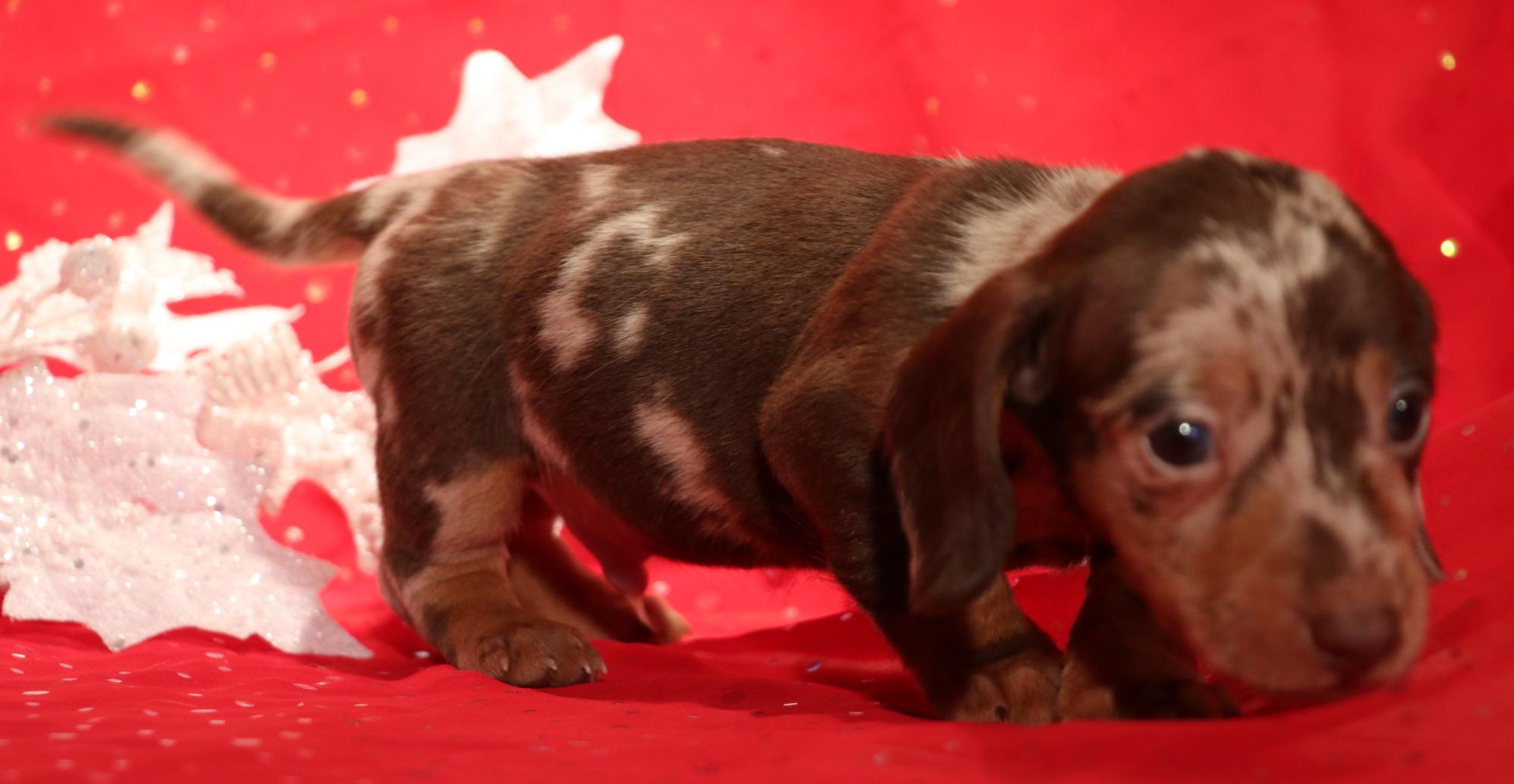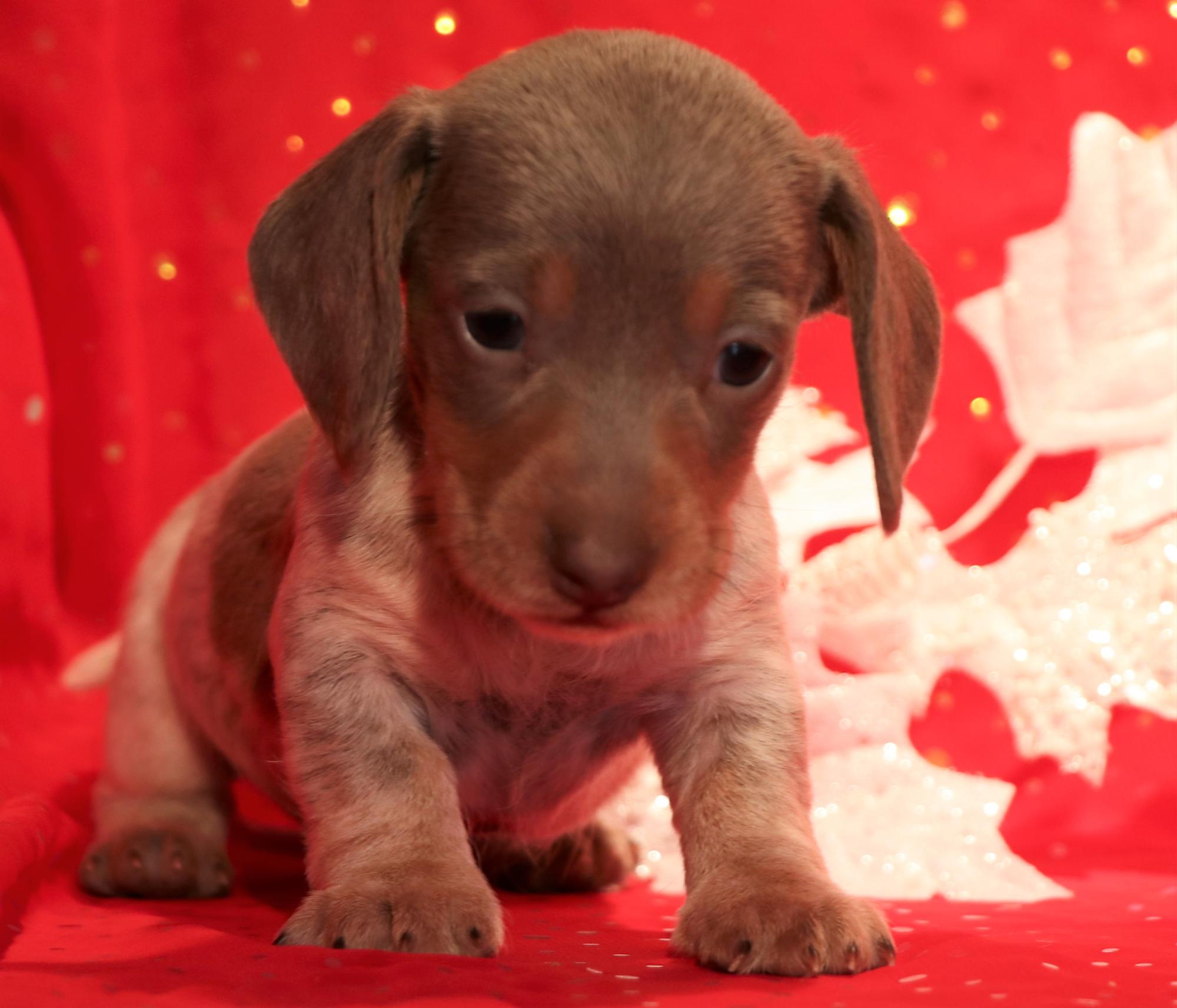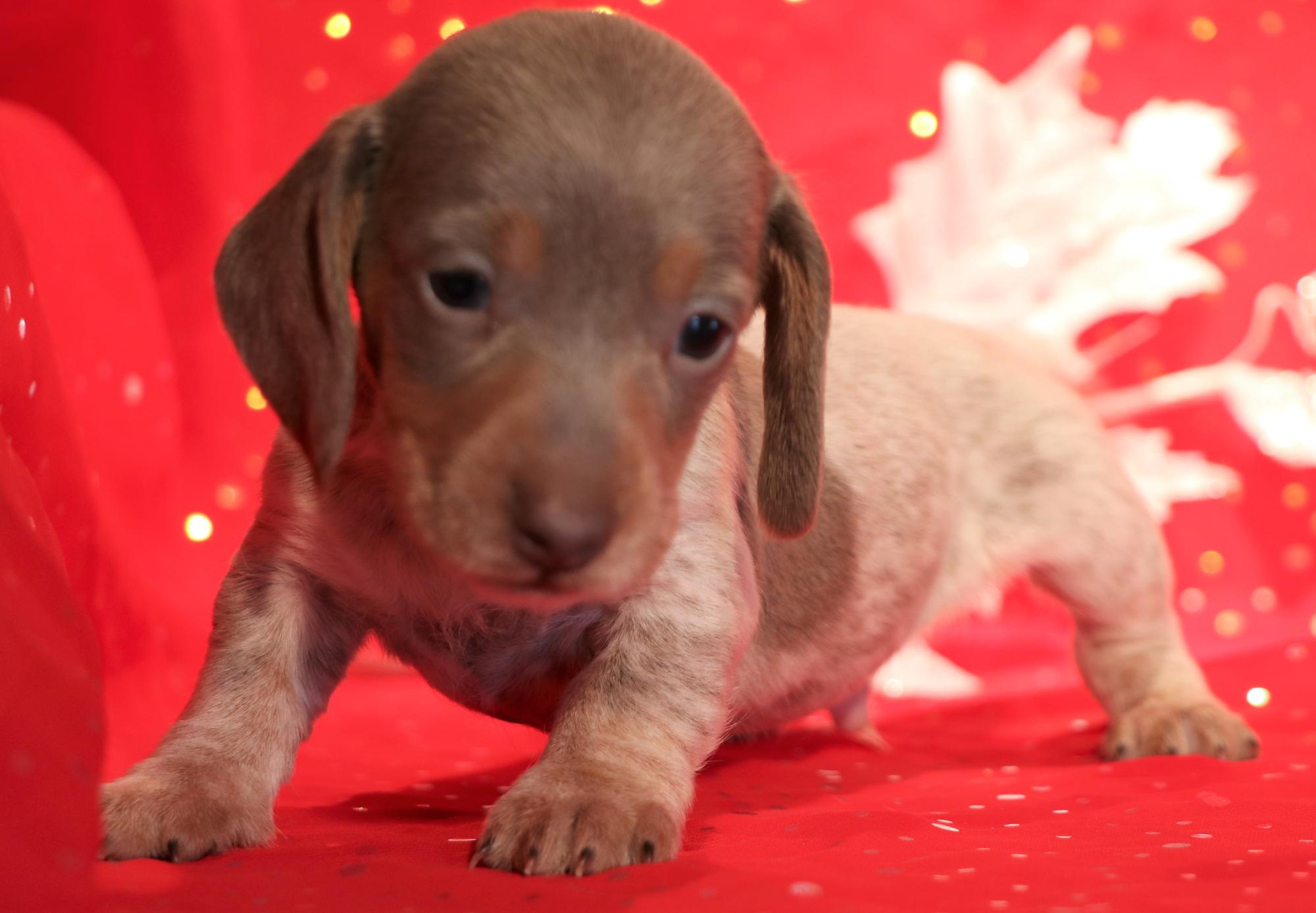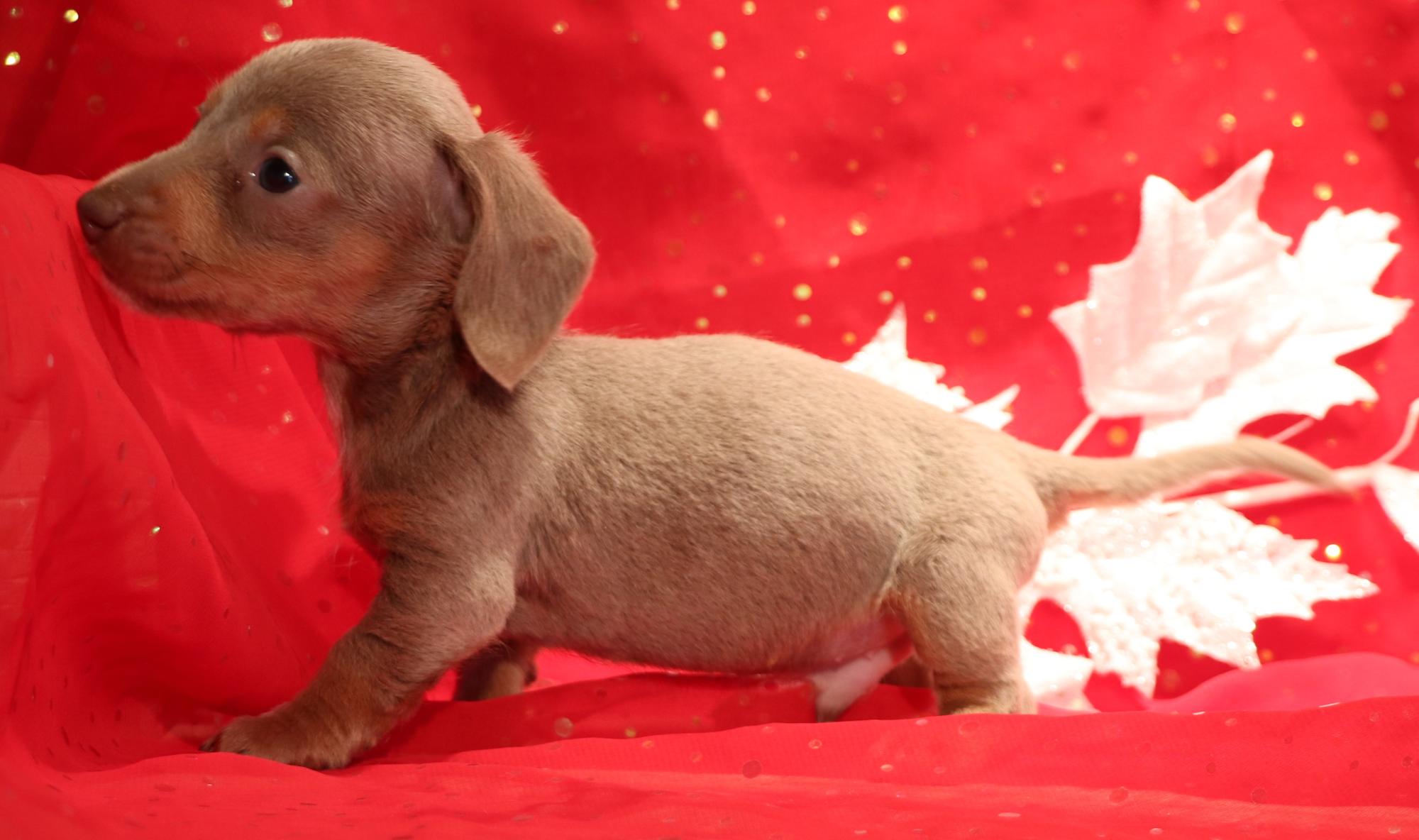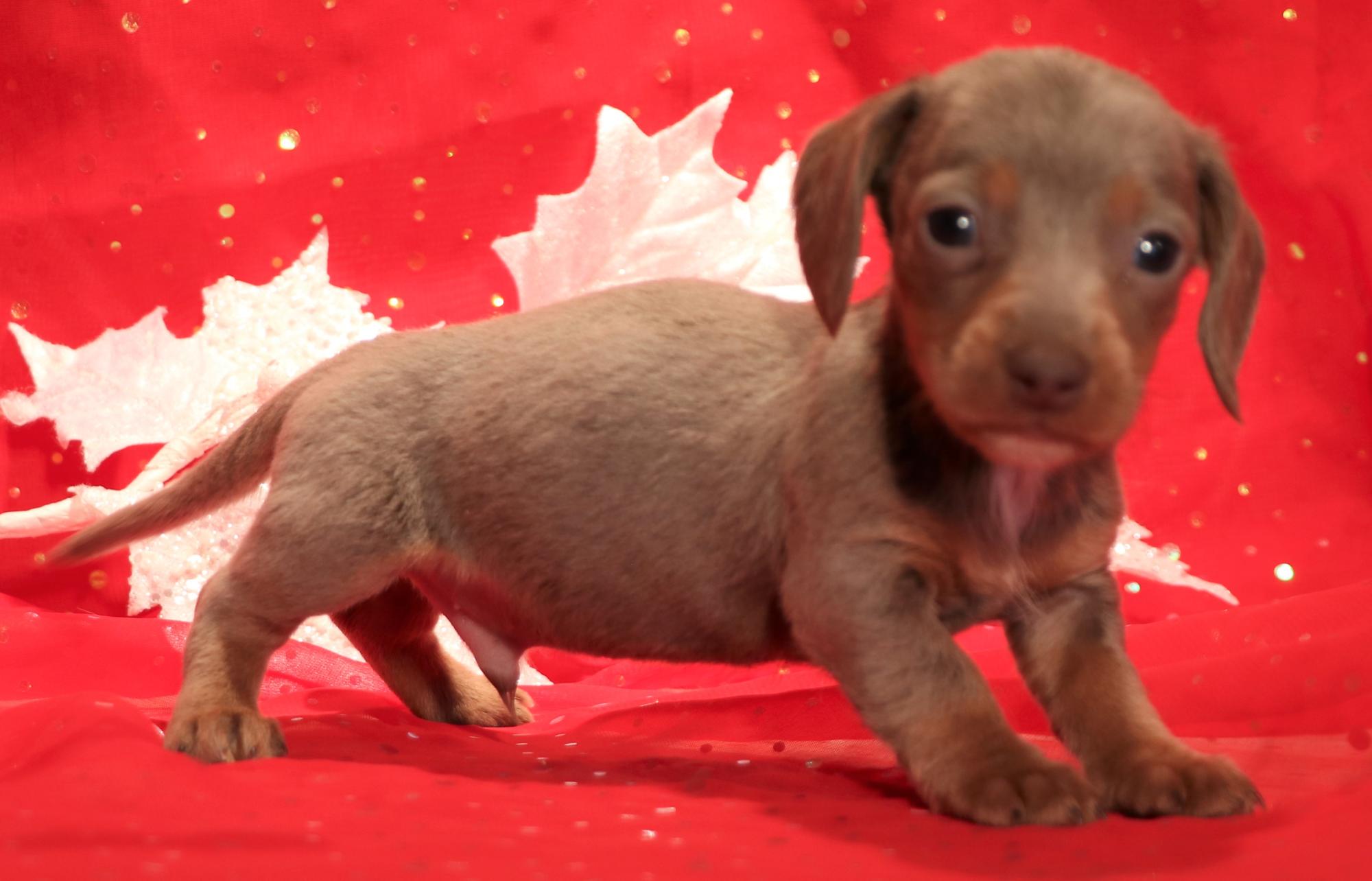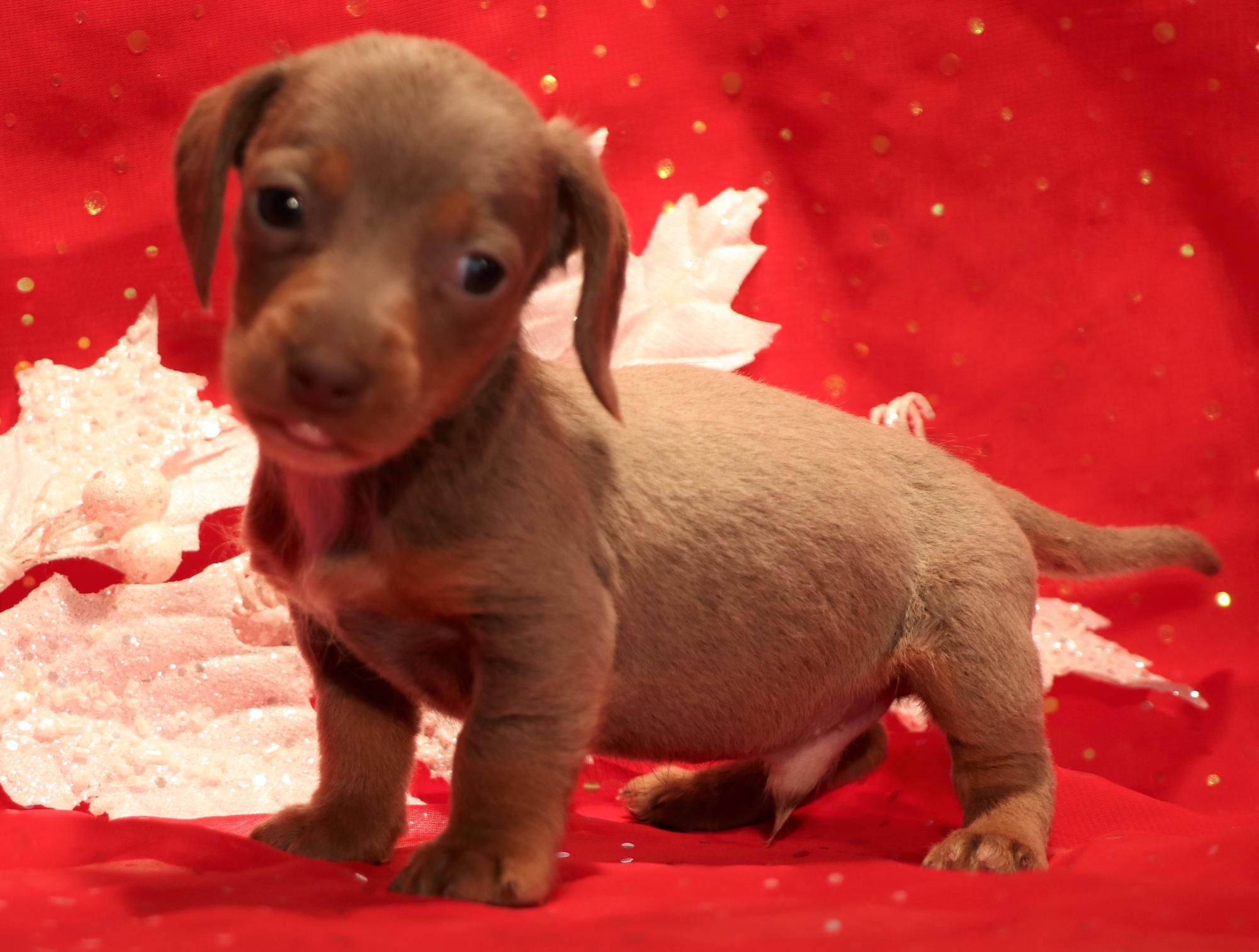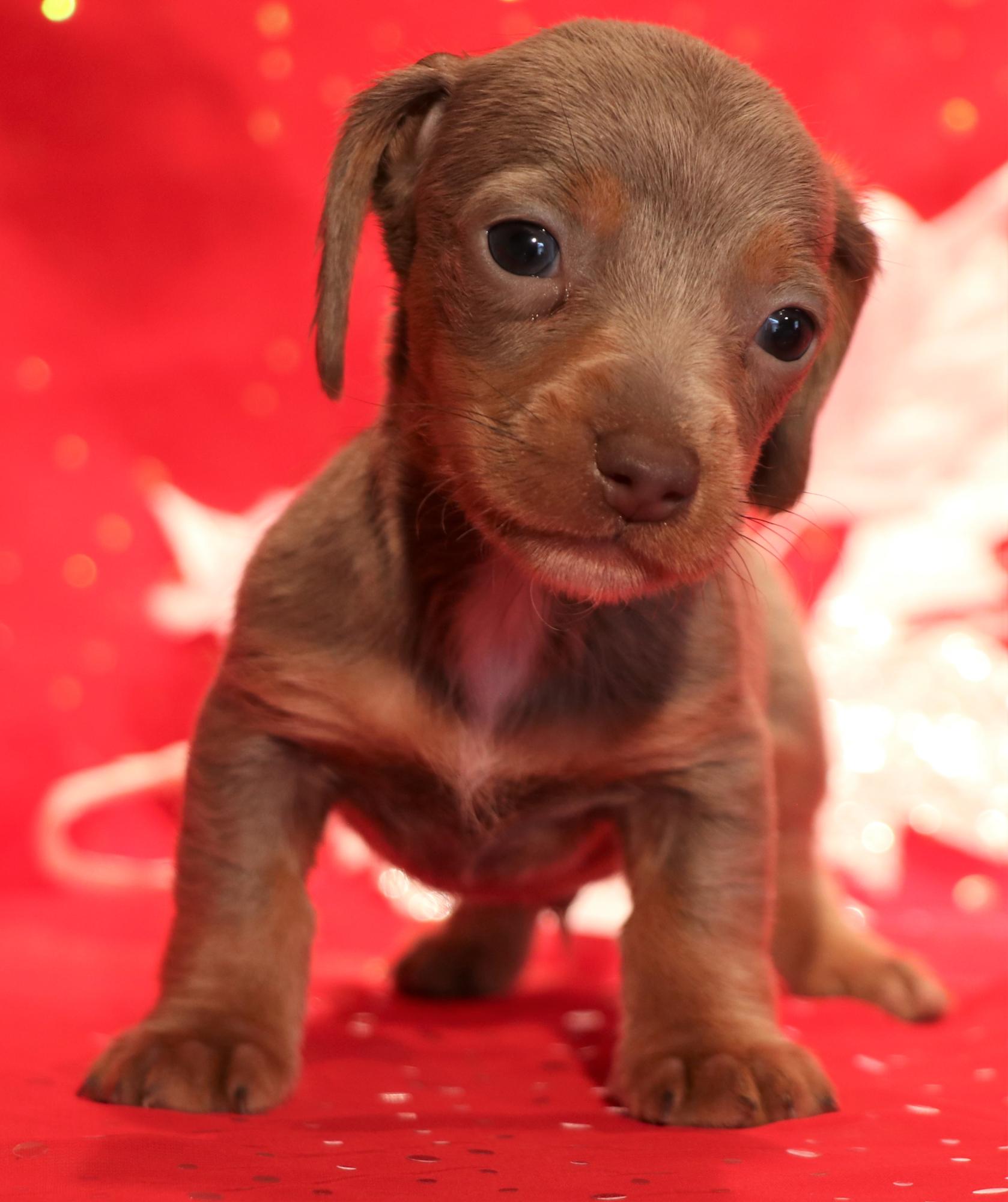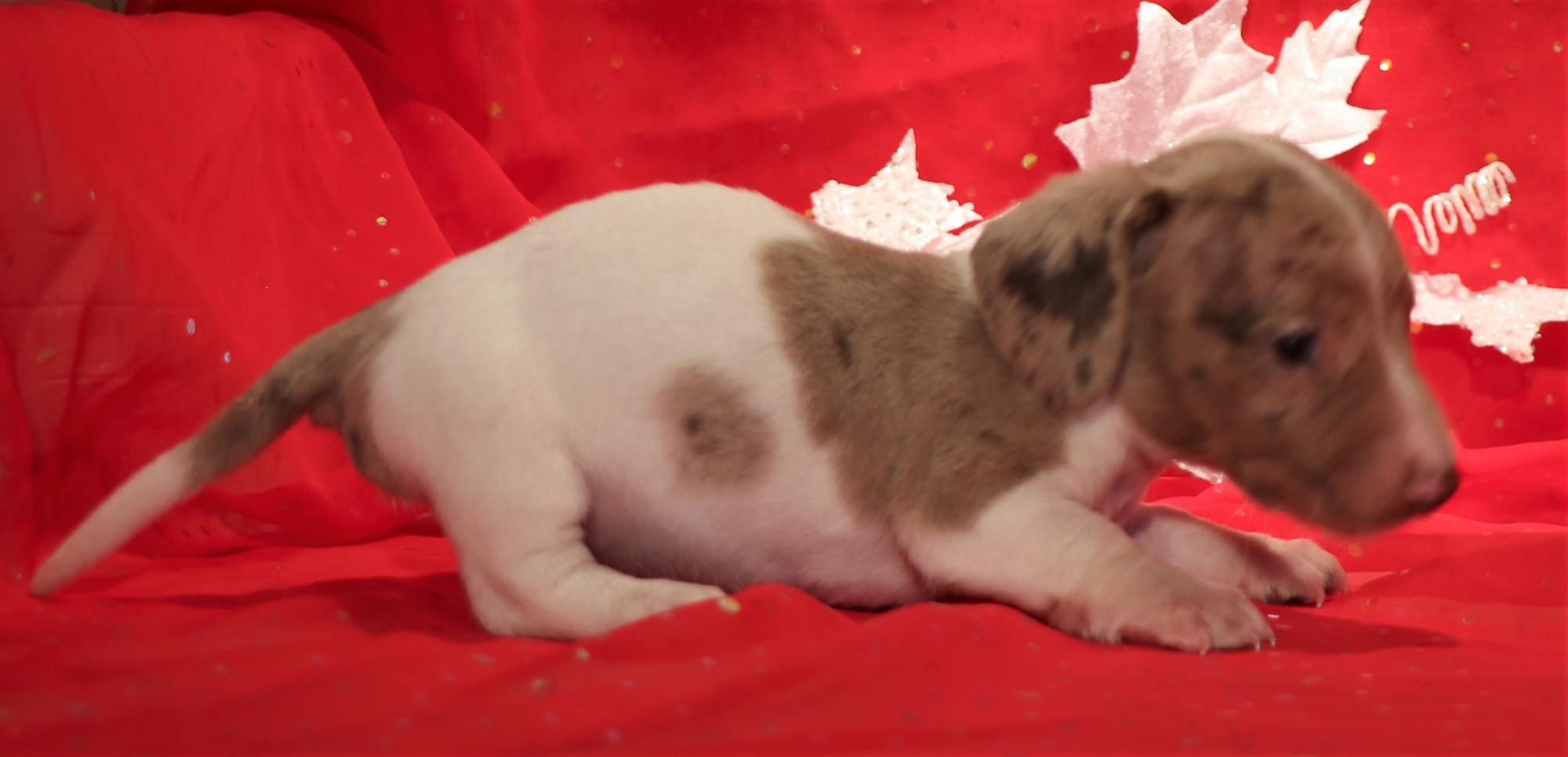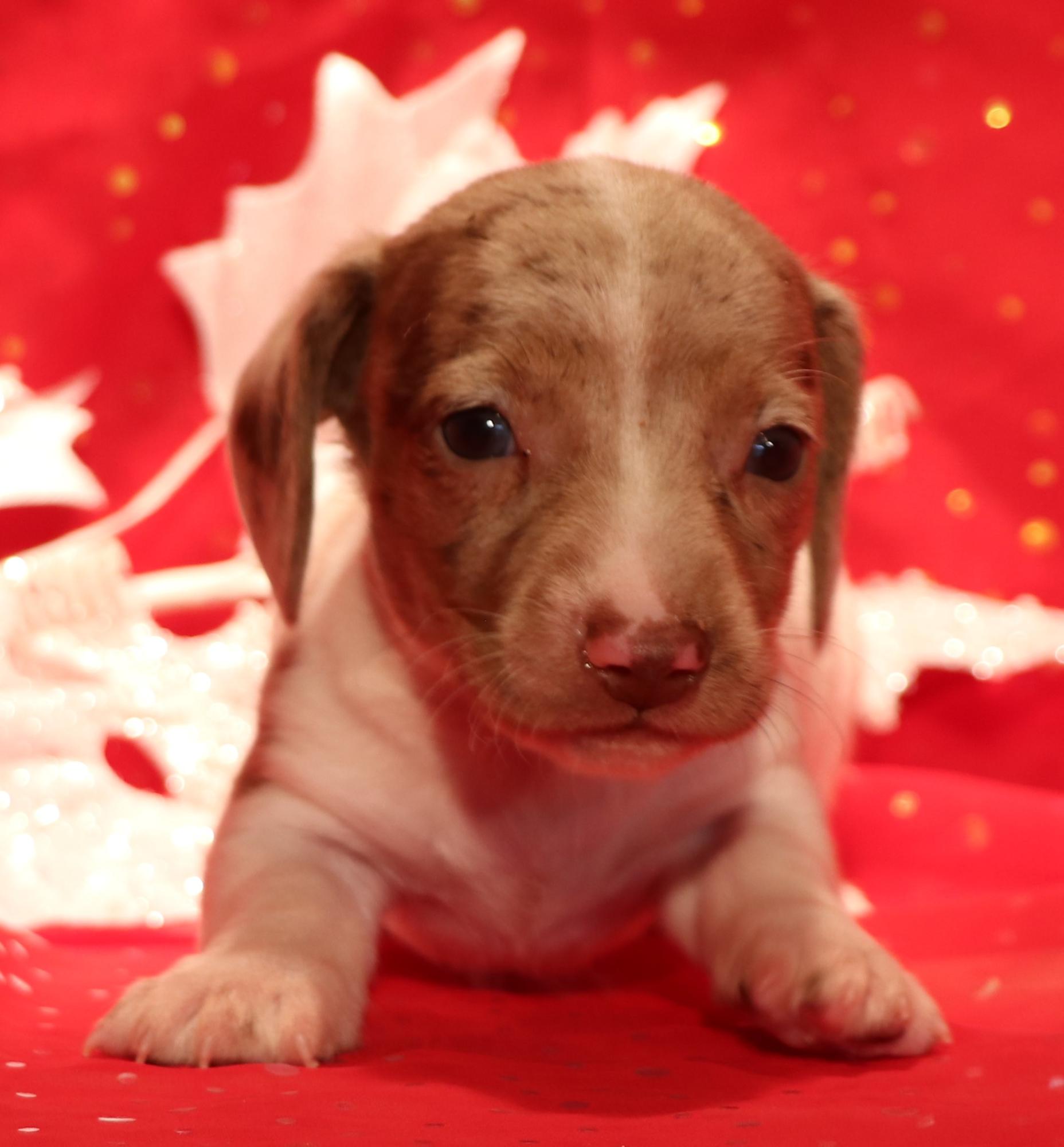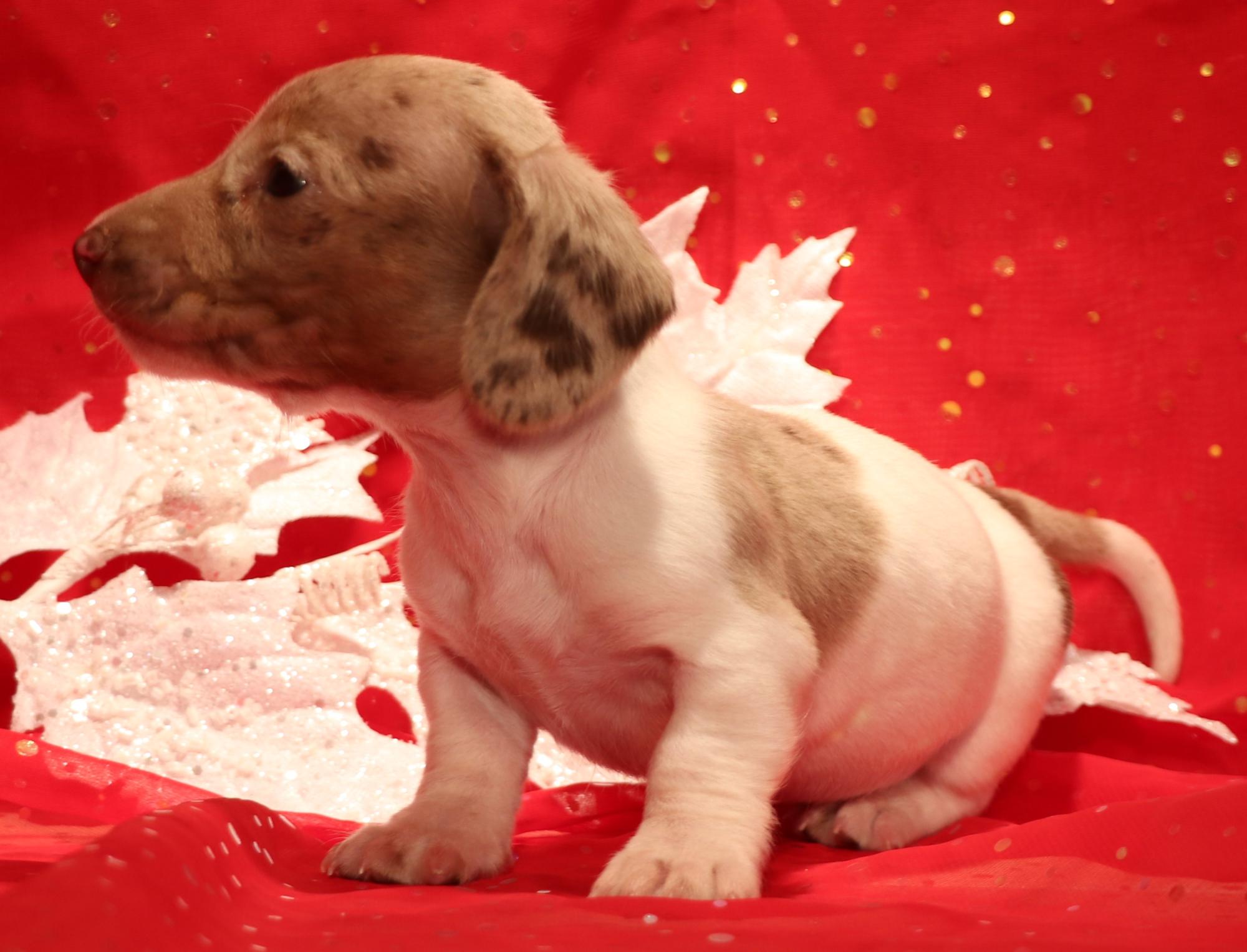 1st deposit Shawn & Jessica of Elbert, CO *wanting a smooth female
JoJo our black/silver dapple smooth Miniature Dachshund female will be breeding Snoopy our black/tan piebald smooth male.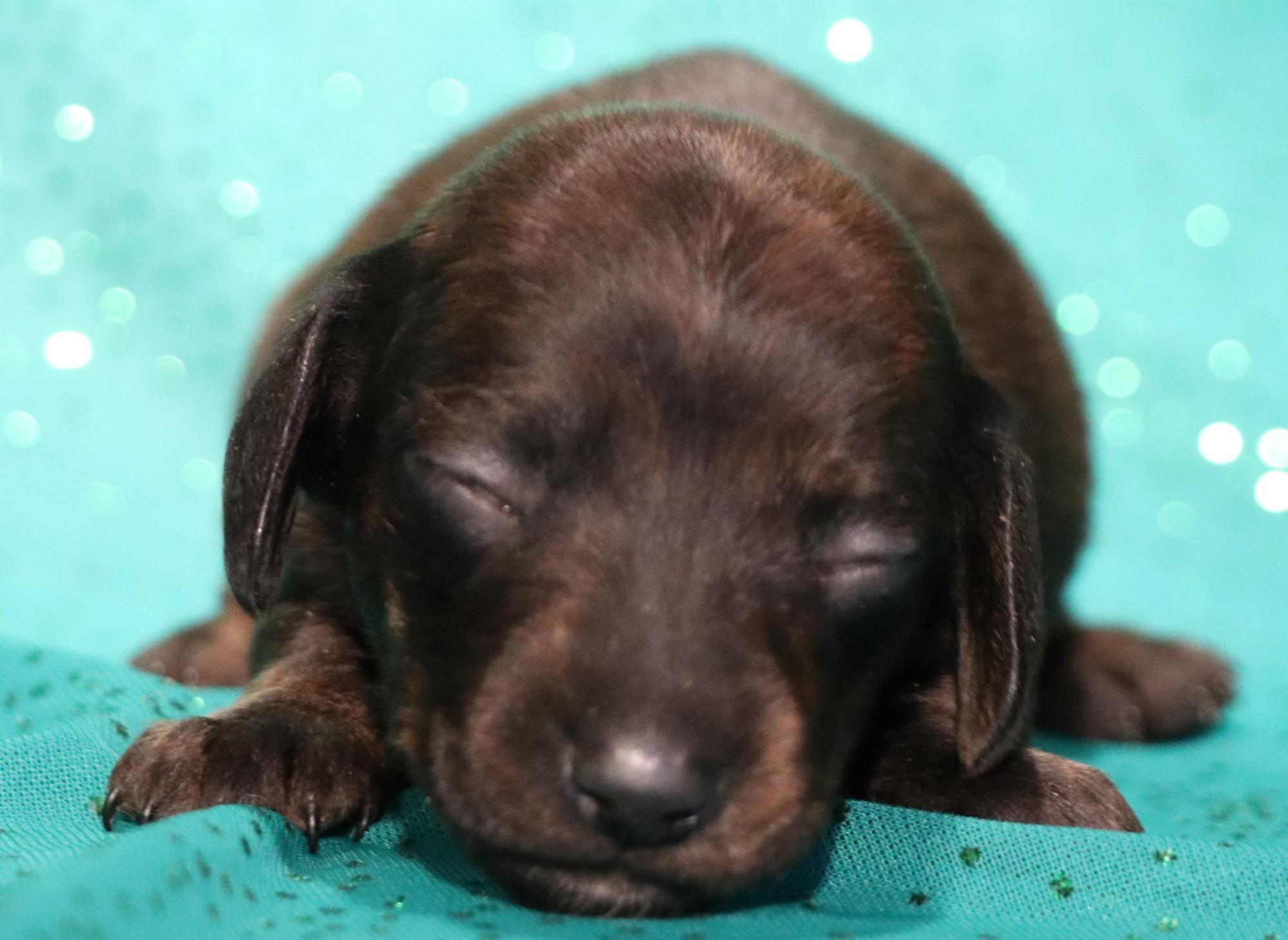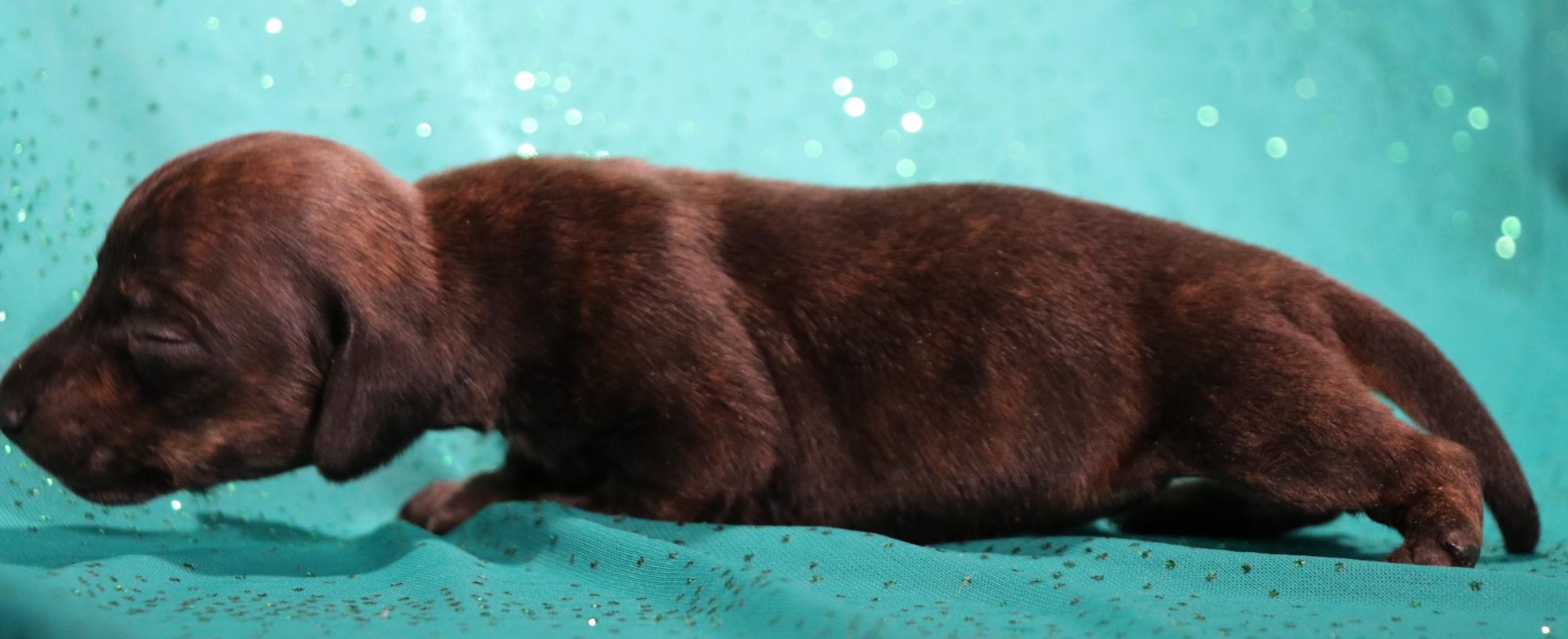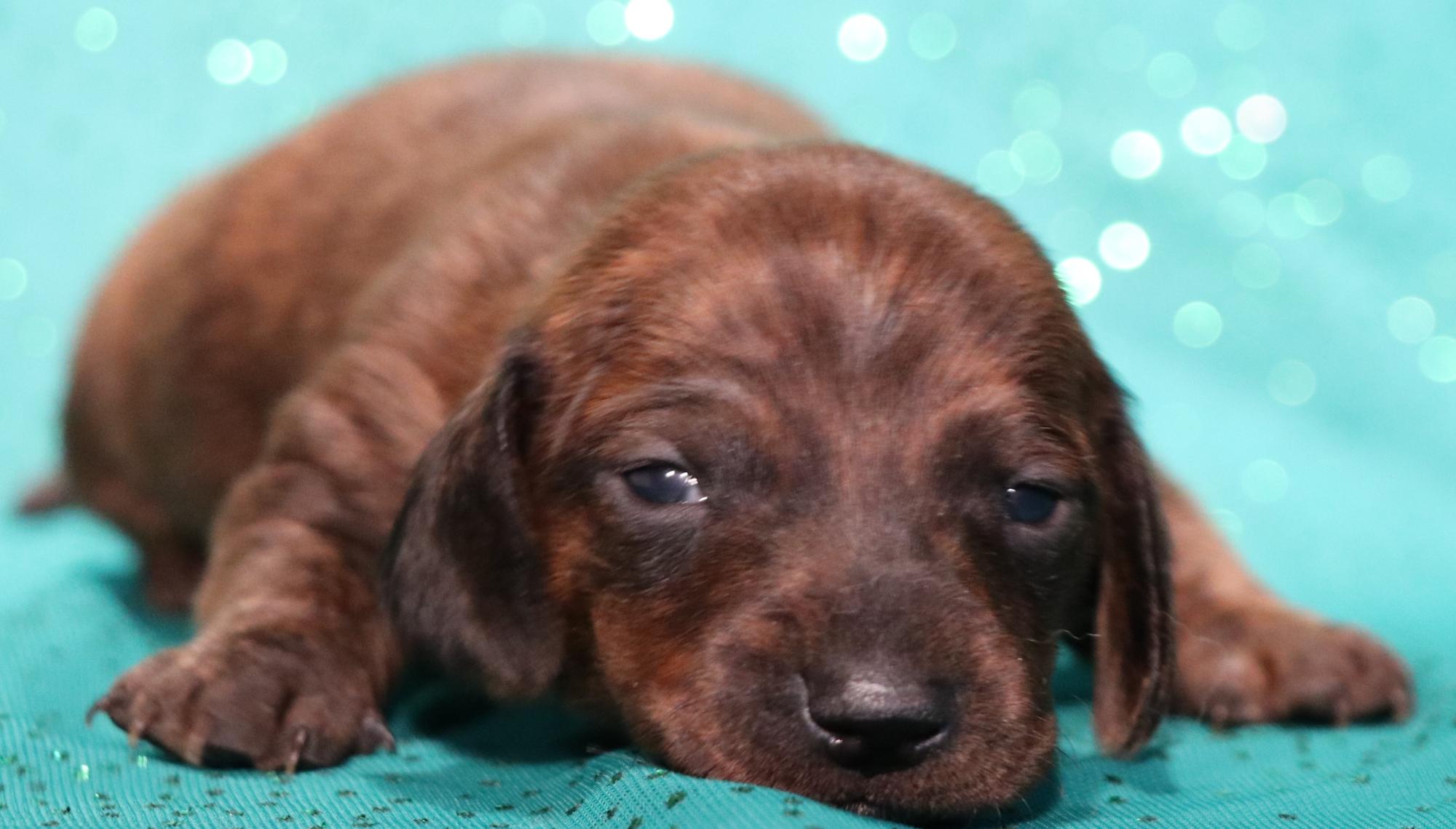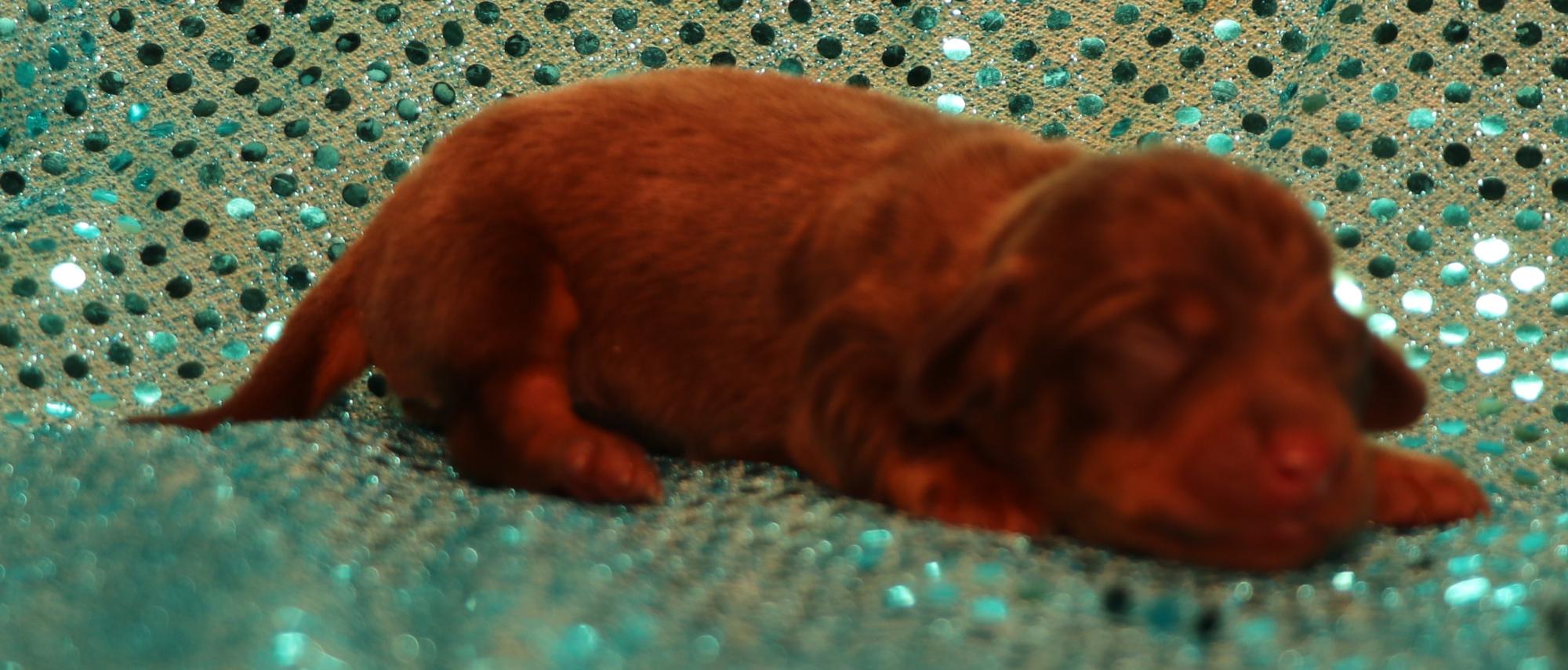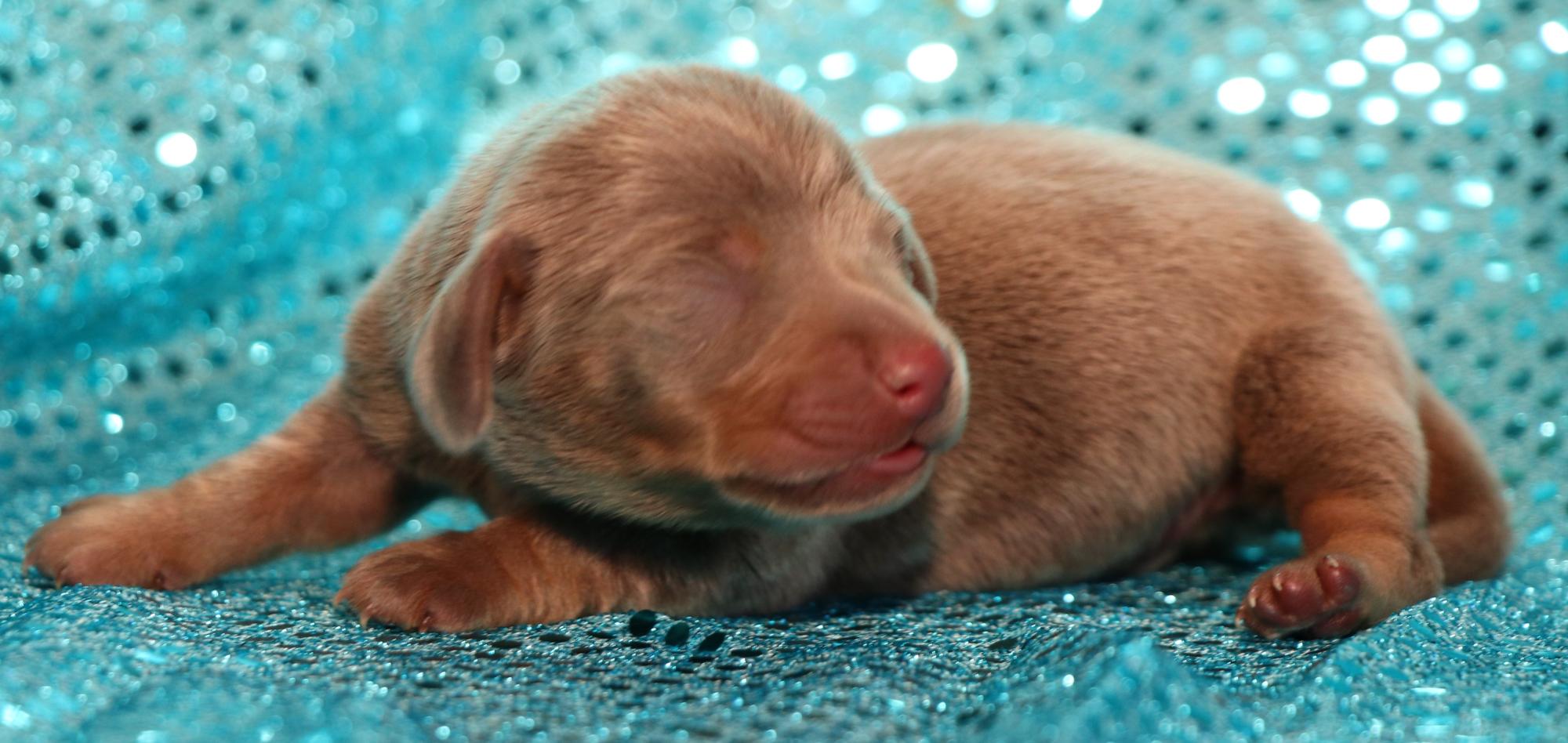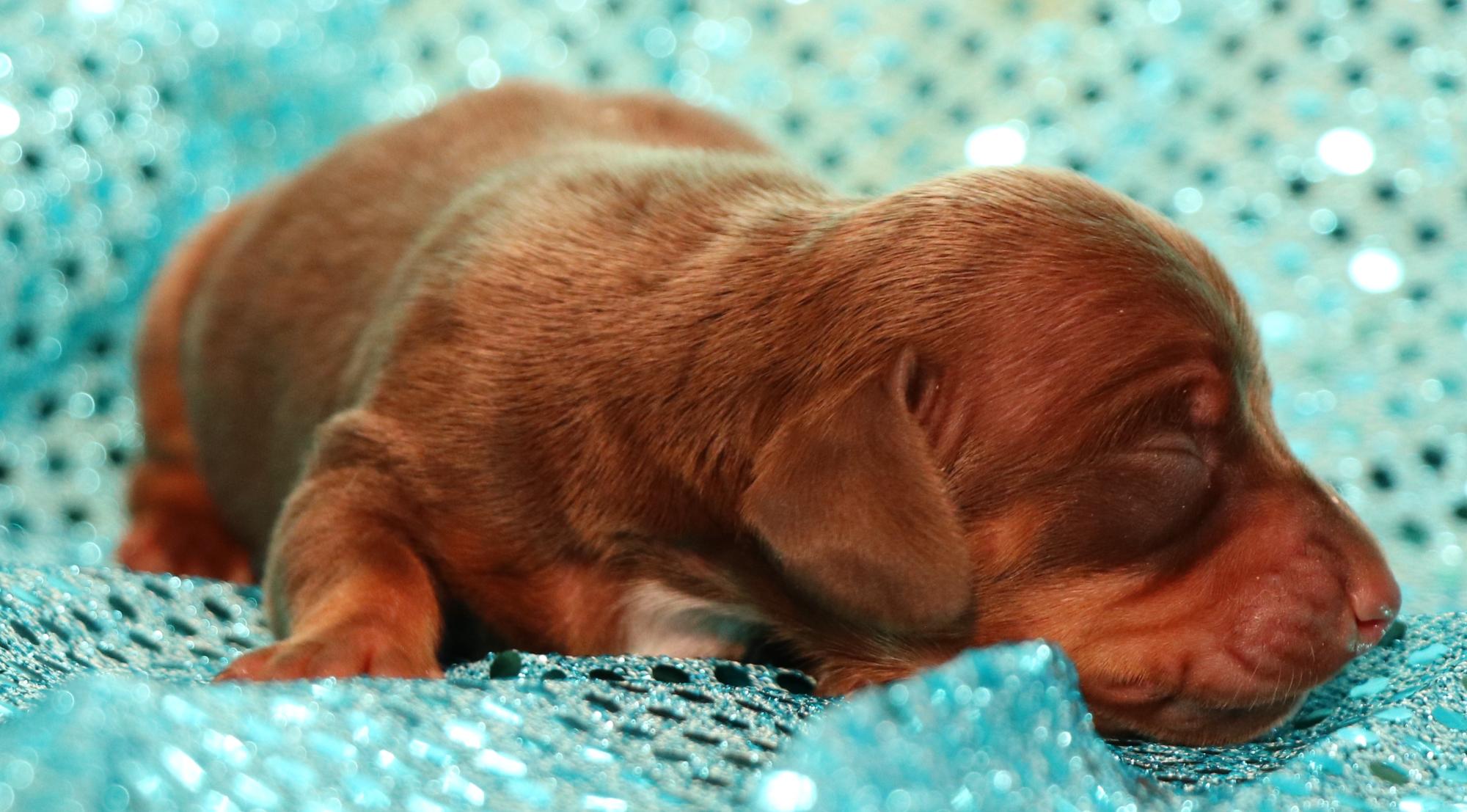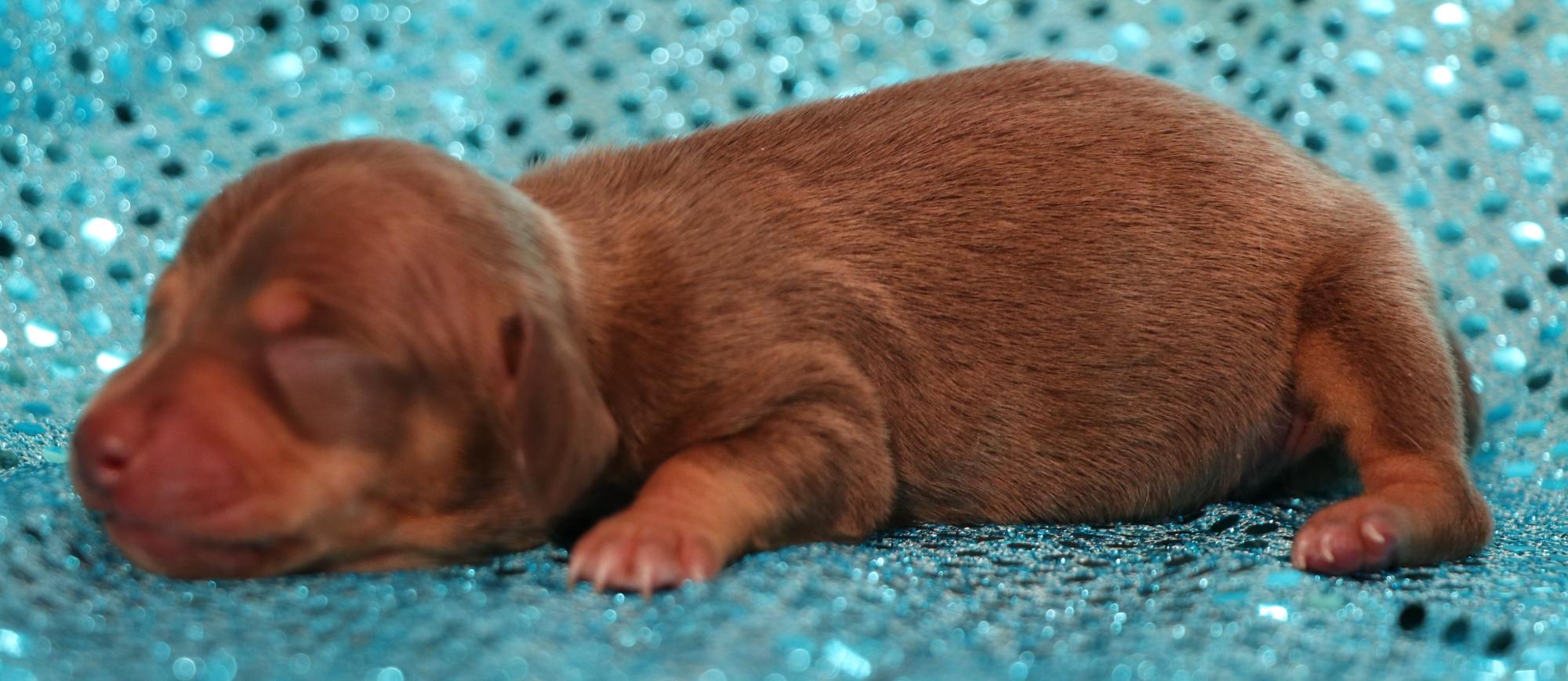 1st deposit from Hope B. of Denver, CO *wanting a chocolate/tan dapple smooth male
1st deposit from Hope B. of Denver, CO *wanting a chocolate/tan dapple smooth male
"Odell" Milk chocolate/tan smoothcoat male RESERVED BY BROOKLYNN A. OF CRAIG, CO $1750
"Obi" Dark chocolate/tan smoothcoat male AVAILABLE $1750
Isabella/tan smoothcoat male RESERVED BY NICOLE T. OF DELTA, CO $1500
"Ora" Chocolate/tan smoothcoat female RESERVED $2200 PET PRICE OR $2500 FULL AKC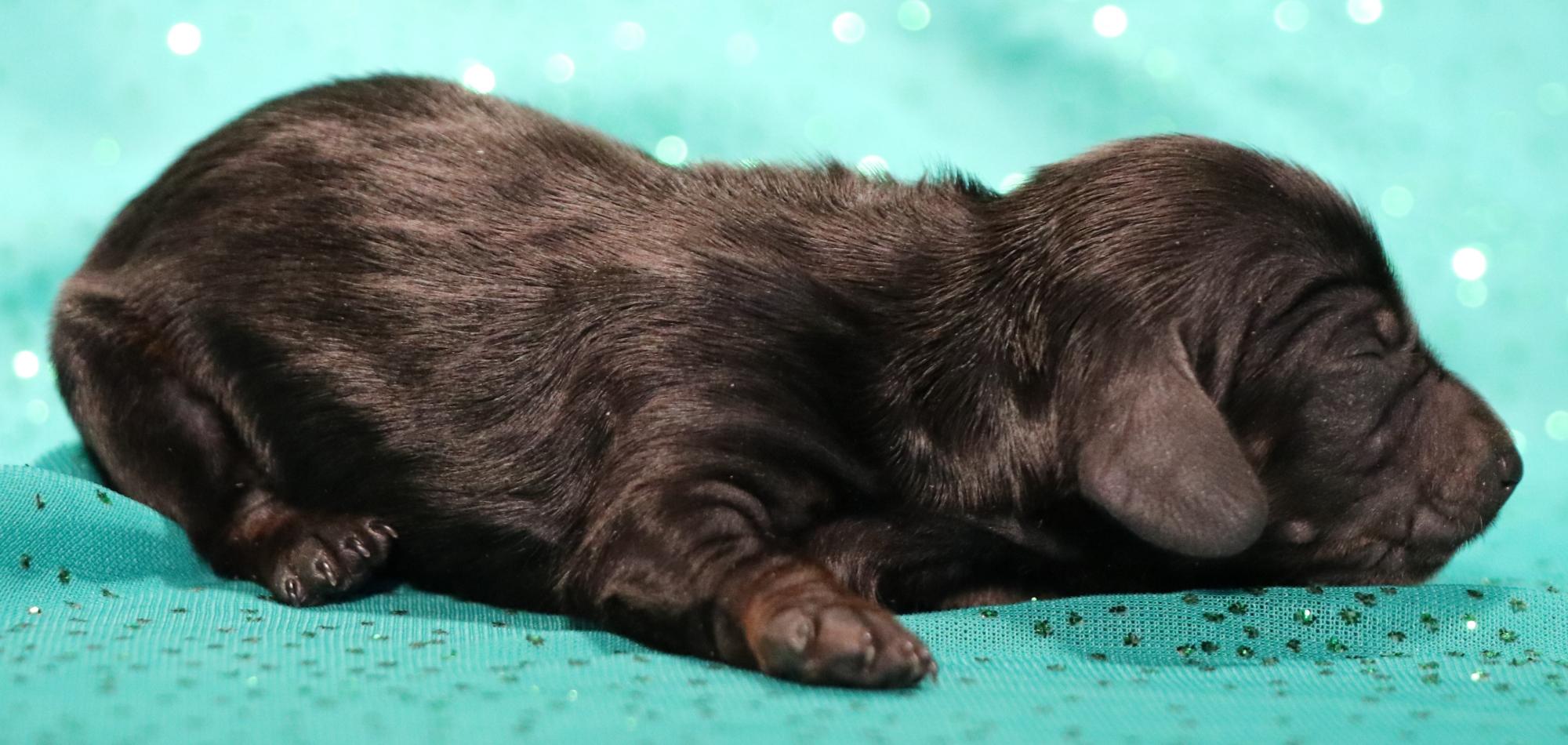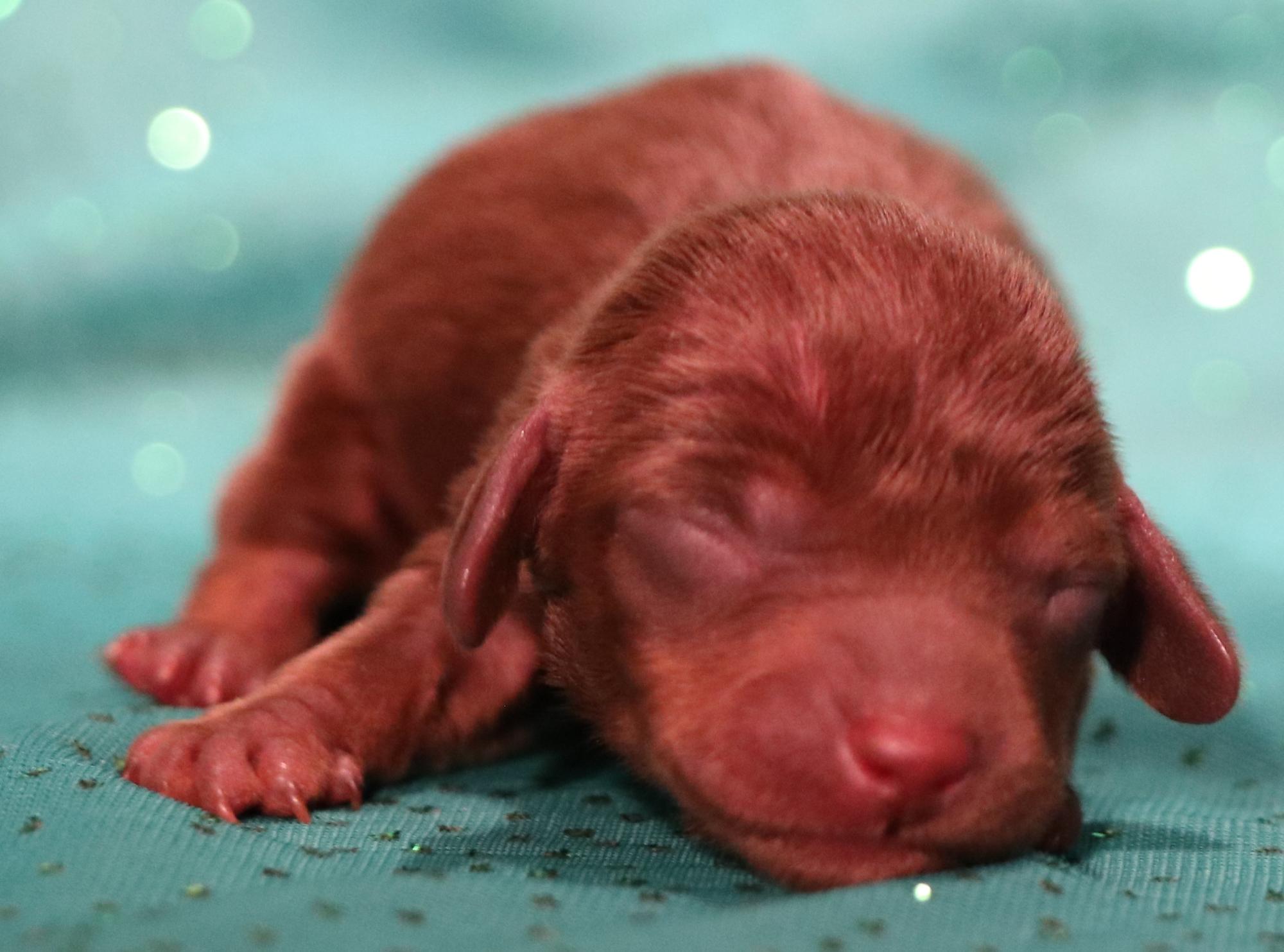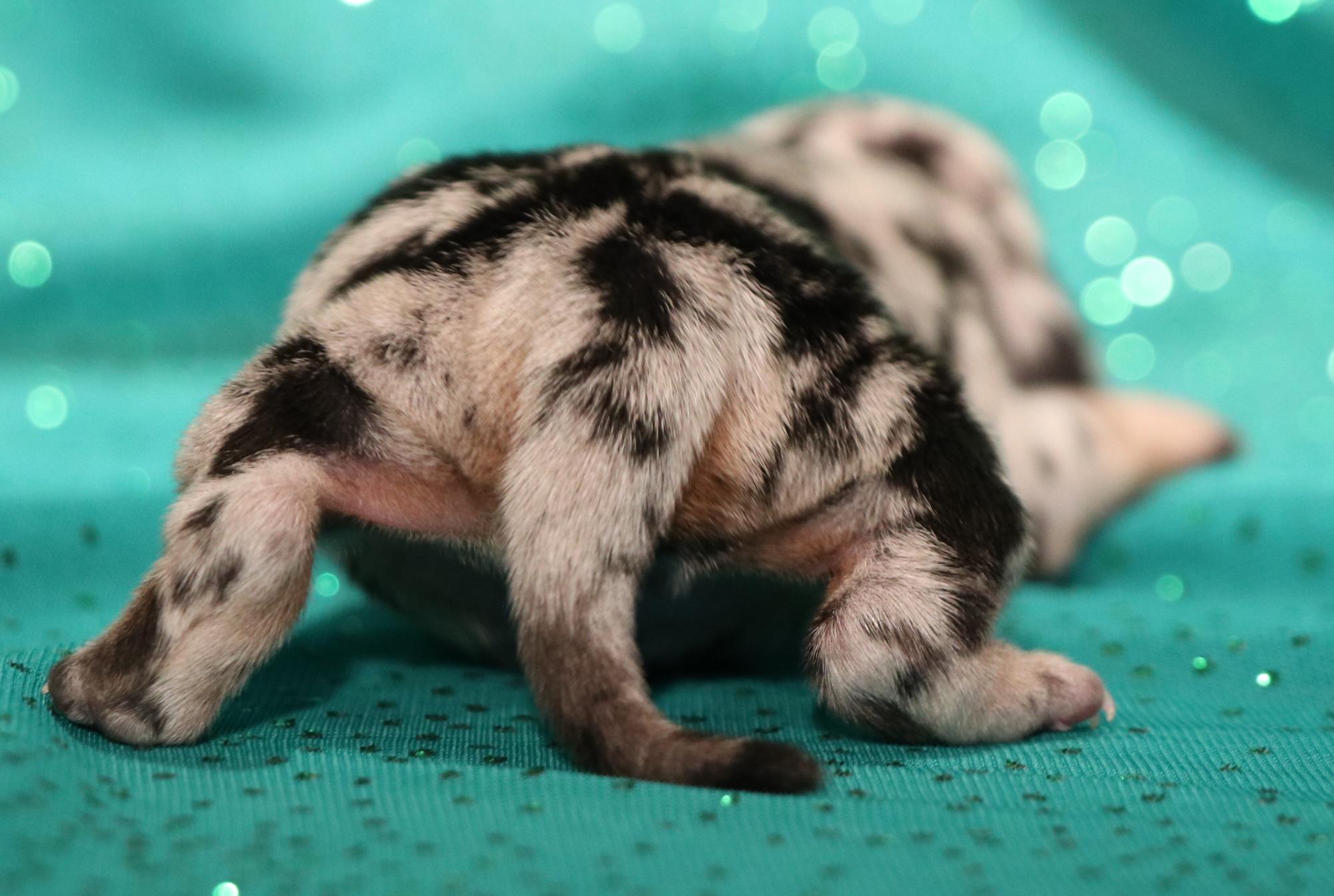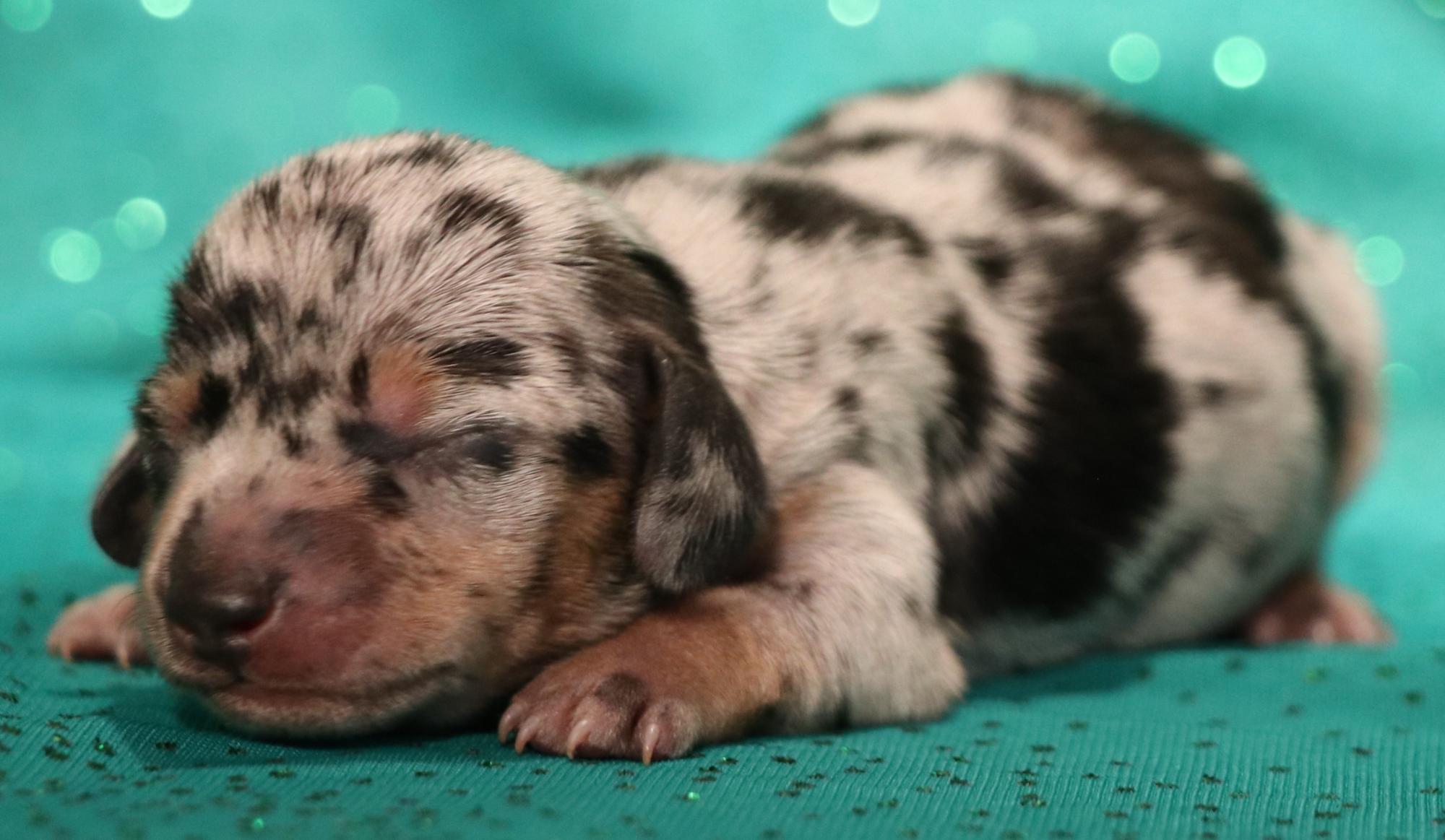 "Ranger" RESERVED $1500 Black/tan with brindle? markings smoothcoat male
"Randi" RESERVED $2200 pet price or $2500 Solid chocolate smoothcoat female
"Rainee" RESERVED $3500 Black/Silver Dapple smoothcoat female